Extraordinary music, shocking the soul
The 16th China international Prolight + Sound Guangzhou Show was officially held on May 10th, 2018, attracted more than 1300 industry giants and famous brands to attend it. Among them, a Franch speaker brand "Verity audio" brought a series of creative products here to display.
Verityaudio Pavilion IWAC208, IWAC210, IWAC220P+COL16.3+IWAC220-P+SUB115-P,SUB215-P+MUSE-P+MONSTER TOWER Product Lineup.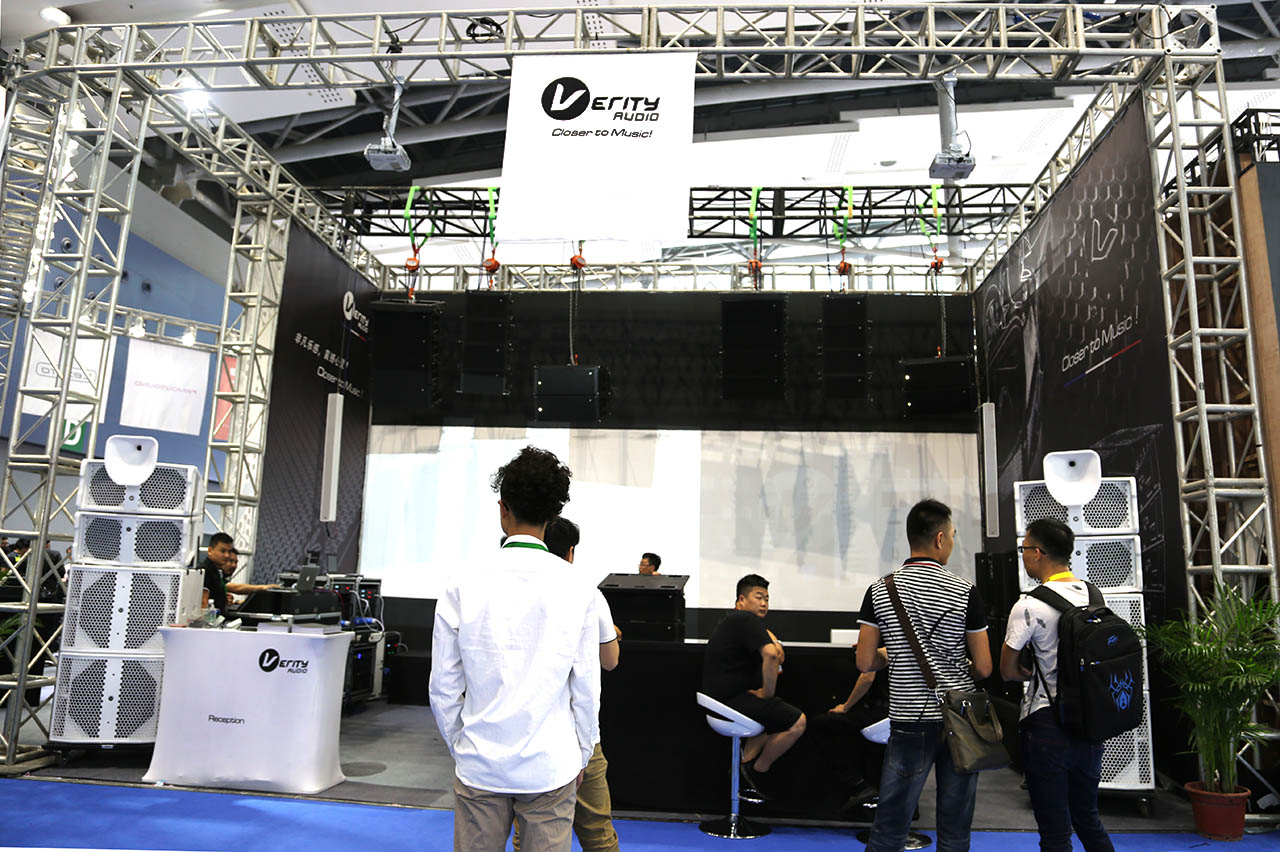 Verity audio brand booth
Star product: two white MONSTER towers stood on both sides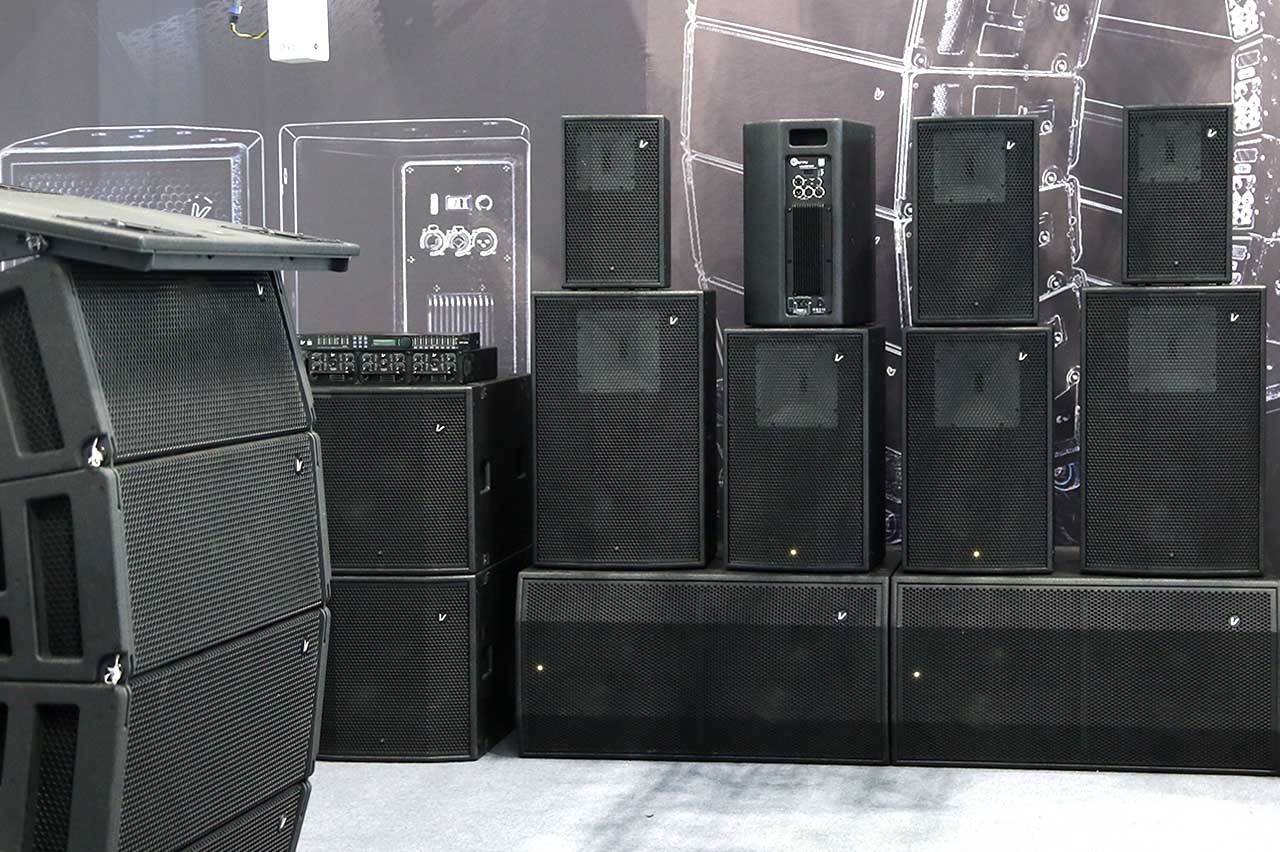 One of new products with great market potential in Verity audio: MUSE/P series active point source speakers Include 8'', 10'', 12'', 15'' full range speakers, and single 15'', dual 15'' subwoofers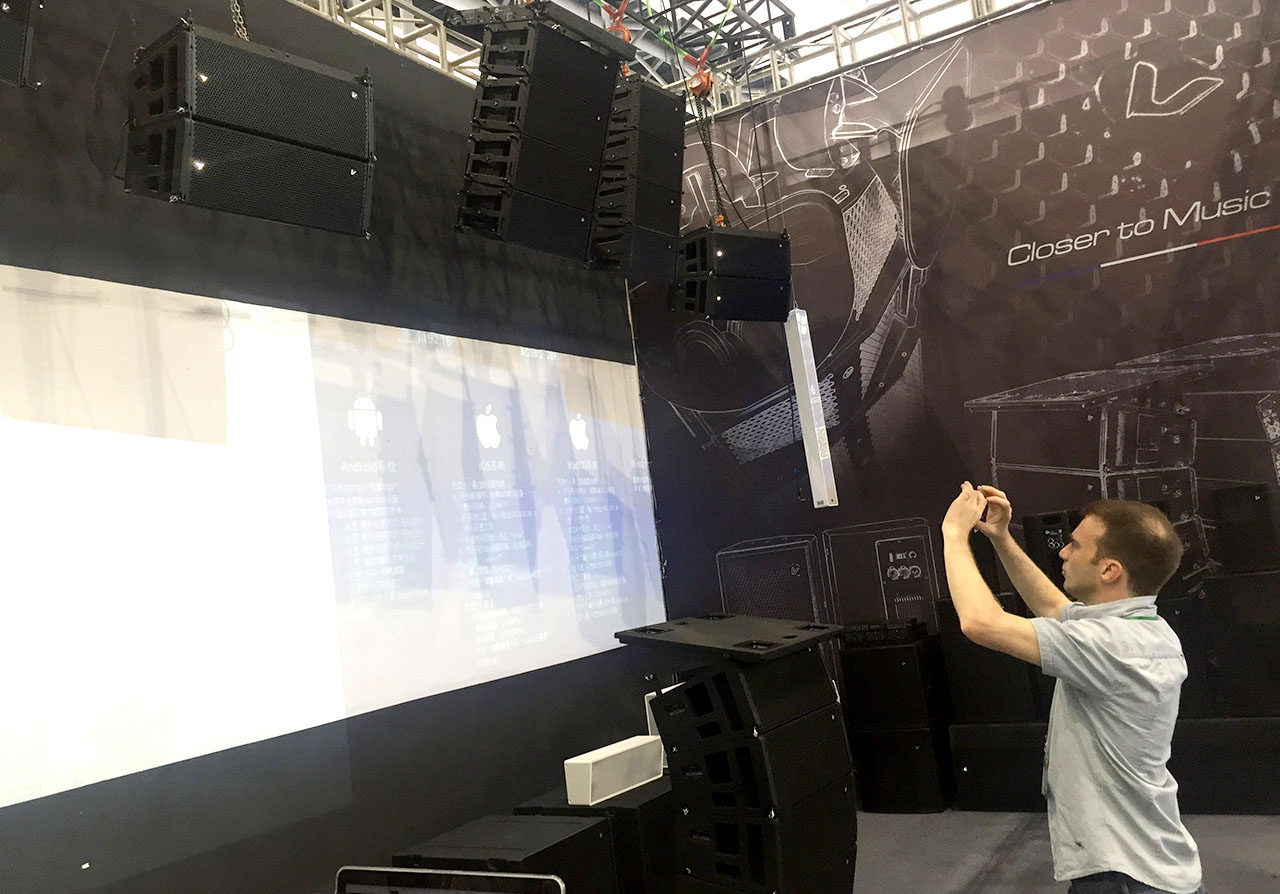 One of new products with great market potential in Verity audio:
IWAC220P dual 10'' active line array,SUB136TP dual 18'' active subwoofer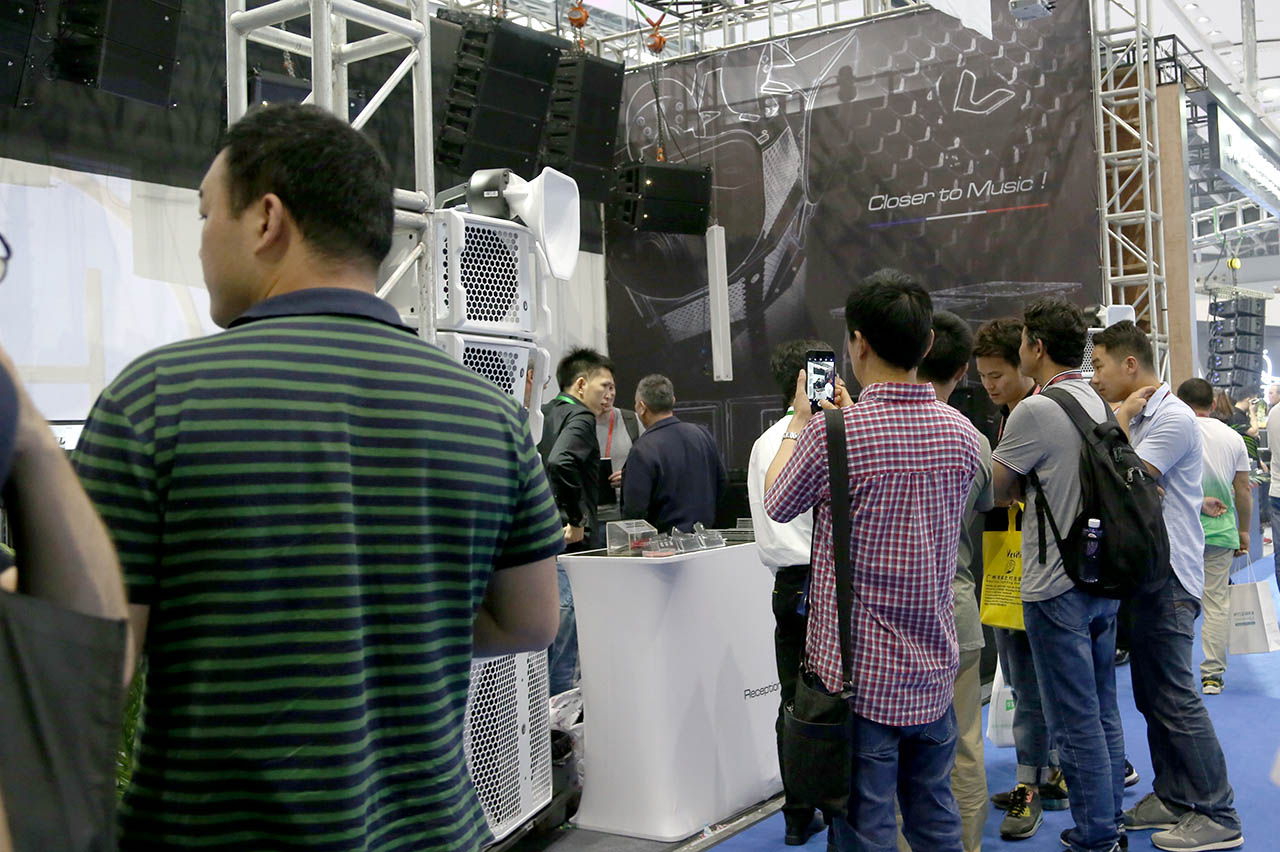 Speaker column system: COL16.3 + SUB210V,
with small volume but quite big SPL, conquered the audience on site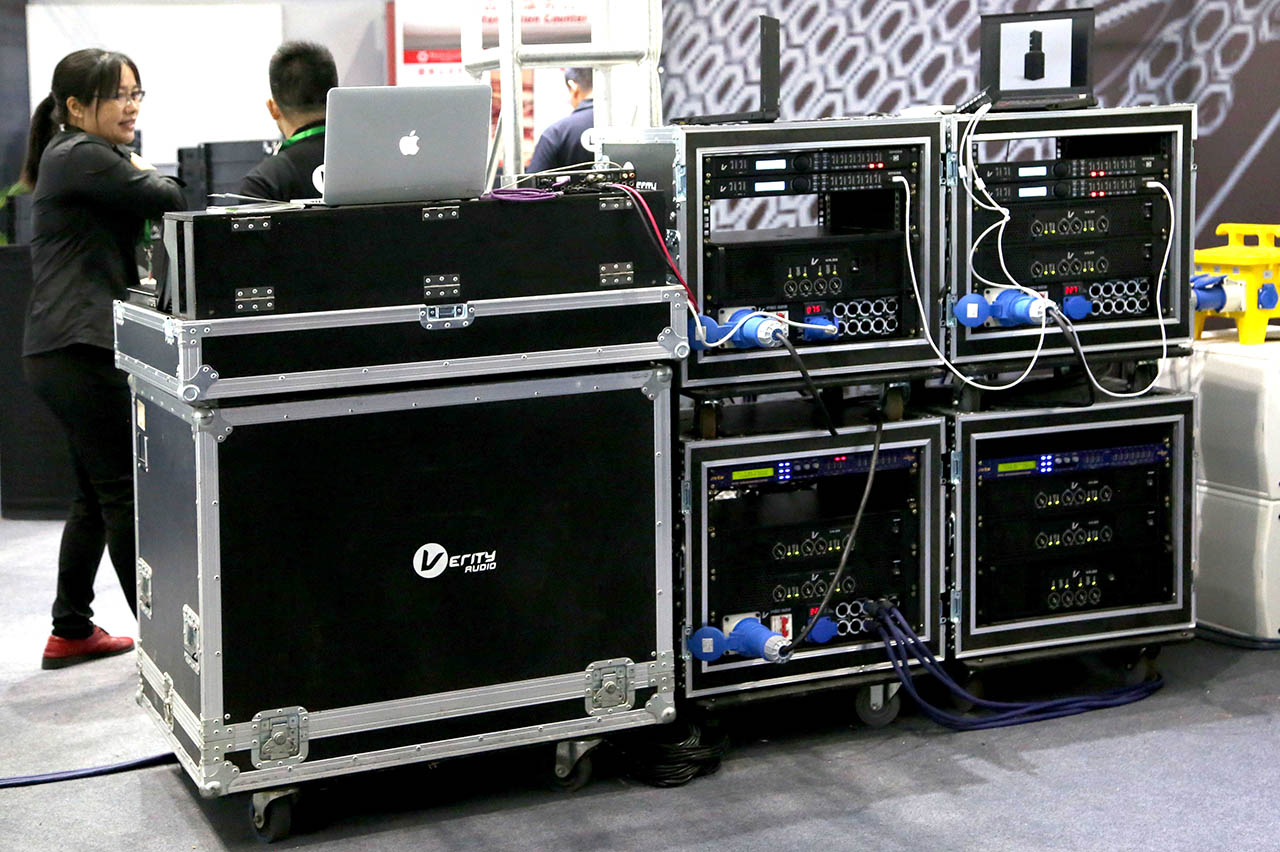 Verity audio complete set of electronic equipments contain processor, amplifier, signal and power distributor and flight case, could offer one-stop solutions for various audio systems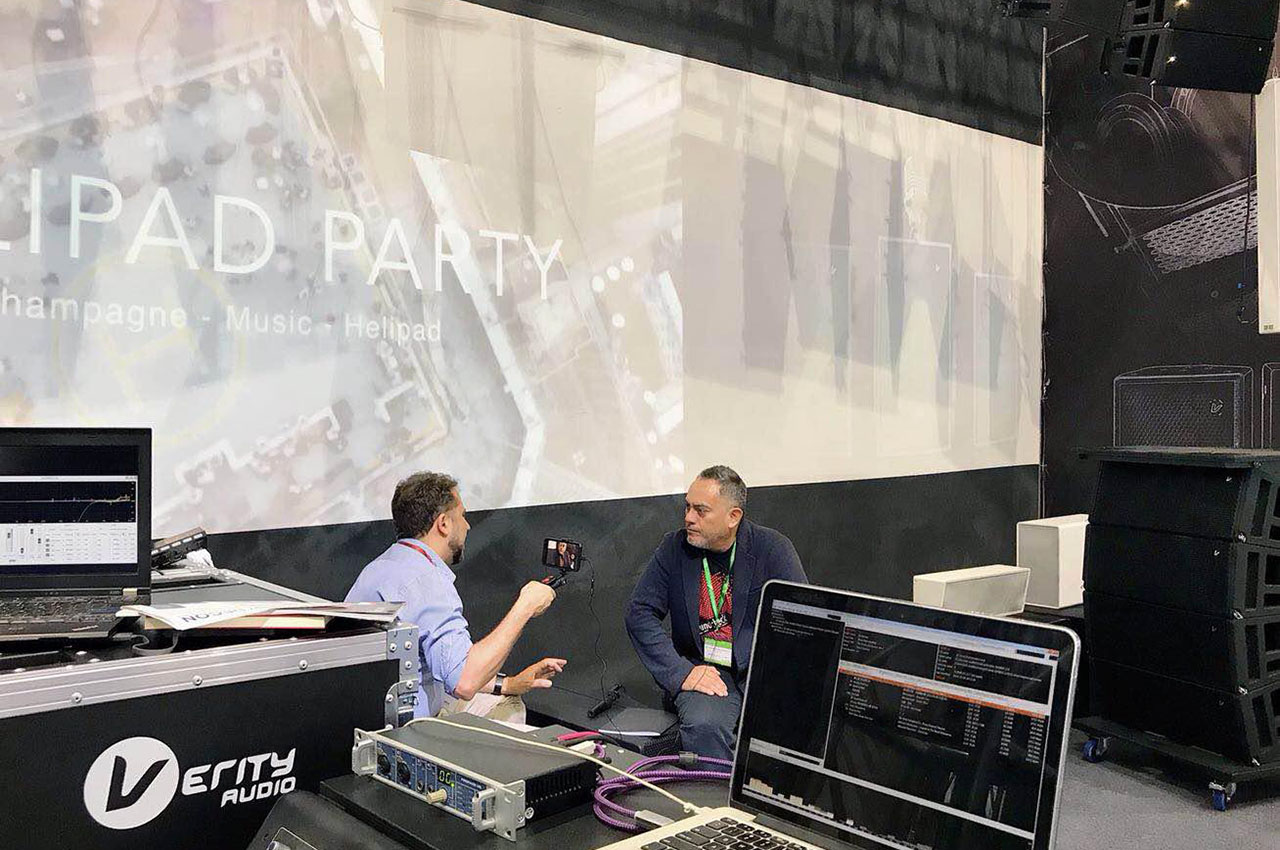 Verity audio american representative Armando was on exclusive interview with Spanish professional media
During the four-day exhibition from May 10th – 13th , Verityaudio displayed a series of featured products, likes VOICE series passive full range speakers, MUSE/P series active full range speakers, AMBIENCE series column speakers, 6'' coaxial C6 + SUB208S(dual 8'') / SUB408S(quadruple 8'') cinema system, IWAC series line arrays, MONSTER TOWER electronic tone reproduction system and so on. Their unique industrial designs, shocking dynamics and compact size gave customers a deep impression, help them derive lots of fresh inspiration for their project applications, will definitely let their business growth accelerated!