Natural Compact Powerful – AMBIENCE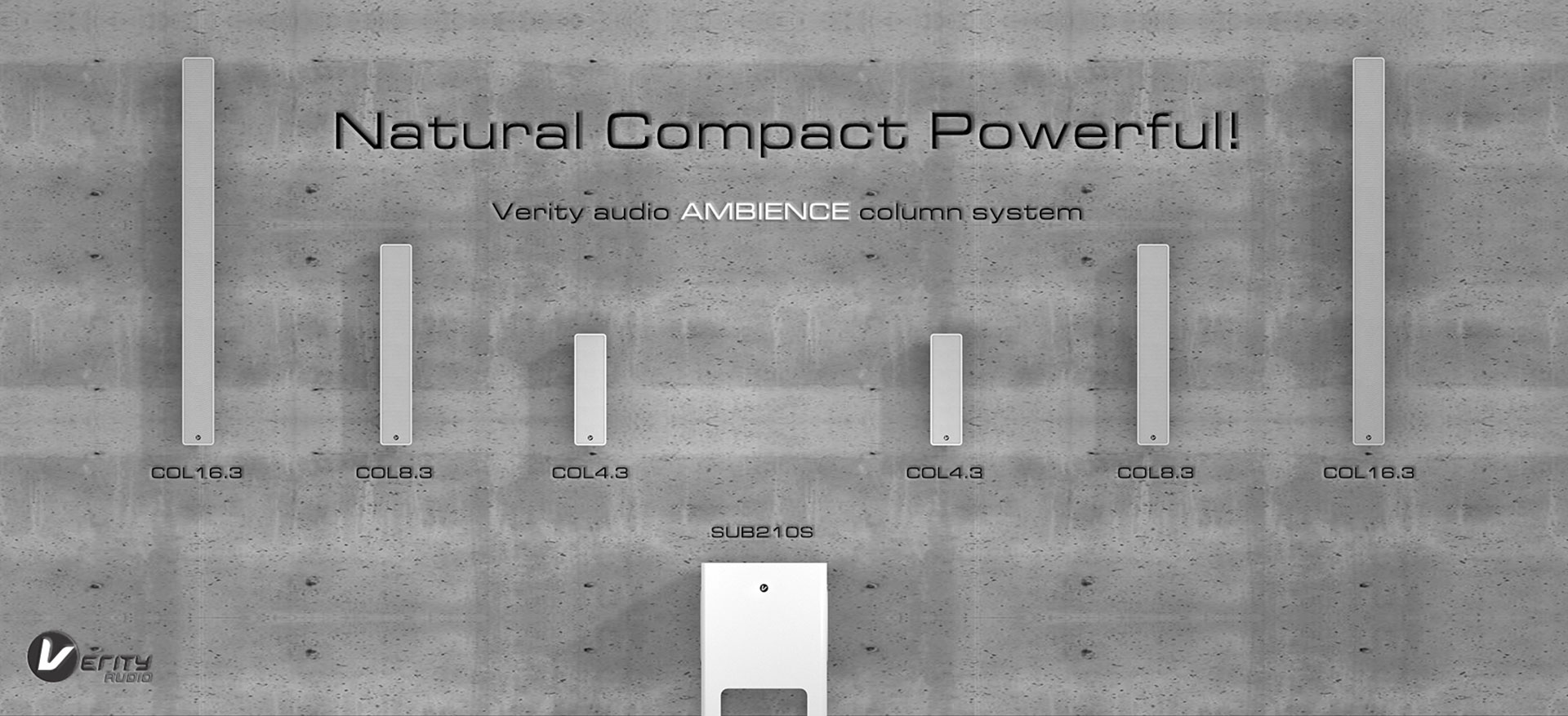 The AMBIENCE loudspeakers feature a unique design with a high quality finishing and a superior sound performance. AMBIENCE is the ideal system to provide an exquisite and powerful sound to a wide range of movable and fixed installation applications such as on fashion shops or retail stores, luxurious KTVs, high-end bars and clubs, auditoriums, theaters or even home cinemas.
The AMBIENCE loudspeaker series includes four models, the COL4.3, COL8.3 and COL16.3 columns and the SUB210S subwoofer.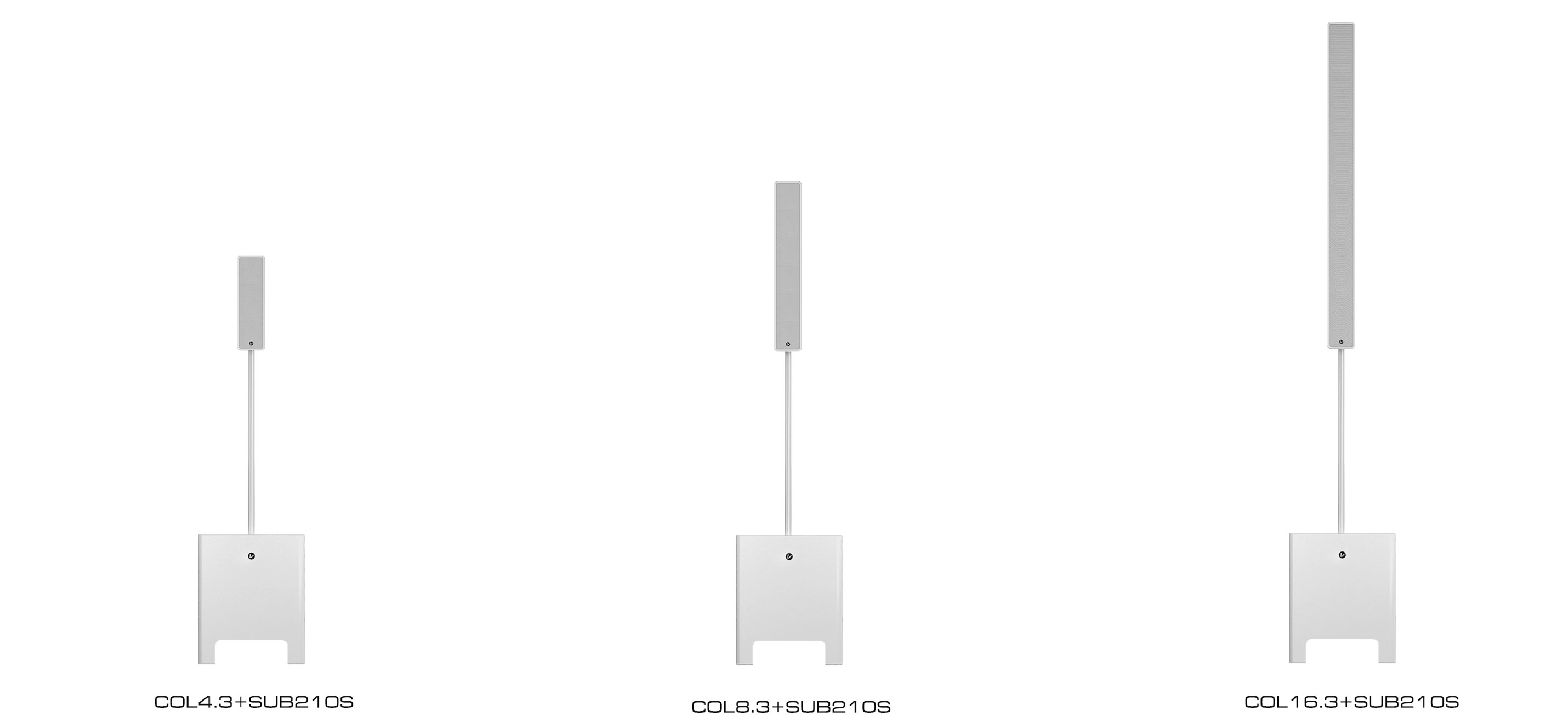 The COL4.3, COL8.3 and COL16.3 columns are composed of four, eight and sixteen 3" full range neodymium drivers respectively. One of the major benefits of the COL speakers is the narrow vertical angle of its sound beam. This feature is very helpful to reduce undesired ceiling reflections and have a better distribution of the sound pressure. Additionally, on the COL8.3 and COL16.3, different vertical aperture angles of the sound beam can be selected by means of a slide switch (10°-20° for the COL8.3 and 15°-25° for the COL16.3), allowing to precisely focus the sound on the audience. For the COL4.3 the vertical aperture angle is fixed to 20°.
The COL speakers provide a crystal clear and free of distortion mid and high frequencies, particularly appropriate for vocals sound reproduction.
The SUB210S is composed of two 10" drivers and comes in a small cabinet form factor. It features a symmetrical position of the drivers and reflex ports placed on the bottom side of the cabinet. This innovative design cancels any cabinet vibration and distortion, translating to an exceptionally clean, deep, natural and punchy bass.
All AMBIENCE loudspeaker cabinets are made of MDF wood to improve its sound performance. MDF cabinets are very common on high fidelity loudspeakers as it helps to improve its rigidity and avoid undesired vibrations. On professional audio instead it's not so common due to its increased weight.
The AMBIENCE loudspeaker though, thanks to its innovative design, allows to use MDF for its cabinets but also achieve a very reduced weight.
All AMBIENCE loudspeakers are available for shipping now.
More models of the COL column speaker series and SUB subwoofers series are under development and will be available soon.