Be clear and meticulous, convey truth
Churches, whether majestic or postmodern, are a place to listen to the thoughts of saints and to wash their souls.
When people sit in, when they are in a solemn and holy environment, when there is a clear, plump, and appropriate reverberation in their ears, it is spiritual and physical consolation. The quality of sound transmission is an important indicator of church hardware level. Believers need a clear, uniform, magnetic, infectious voice to admonish themselves to inspire them to keep their promises and follow their beliefs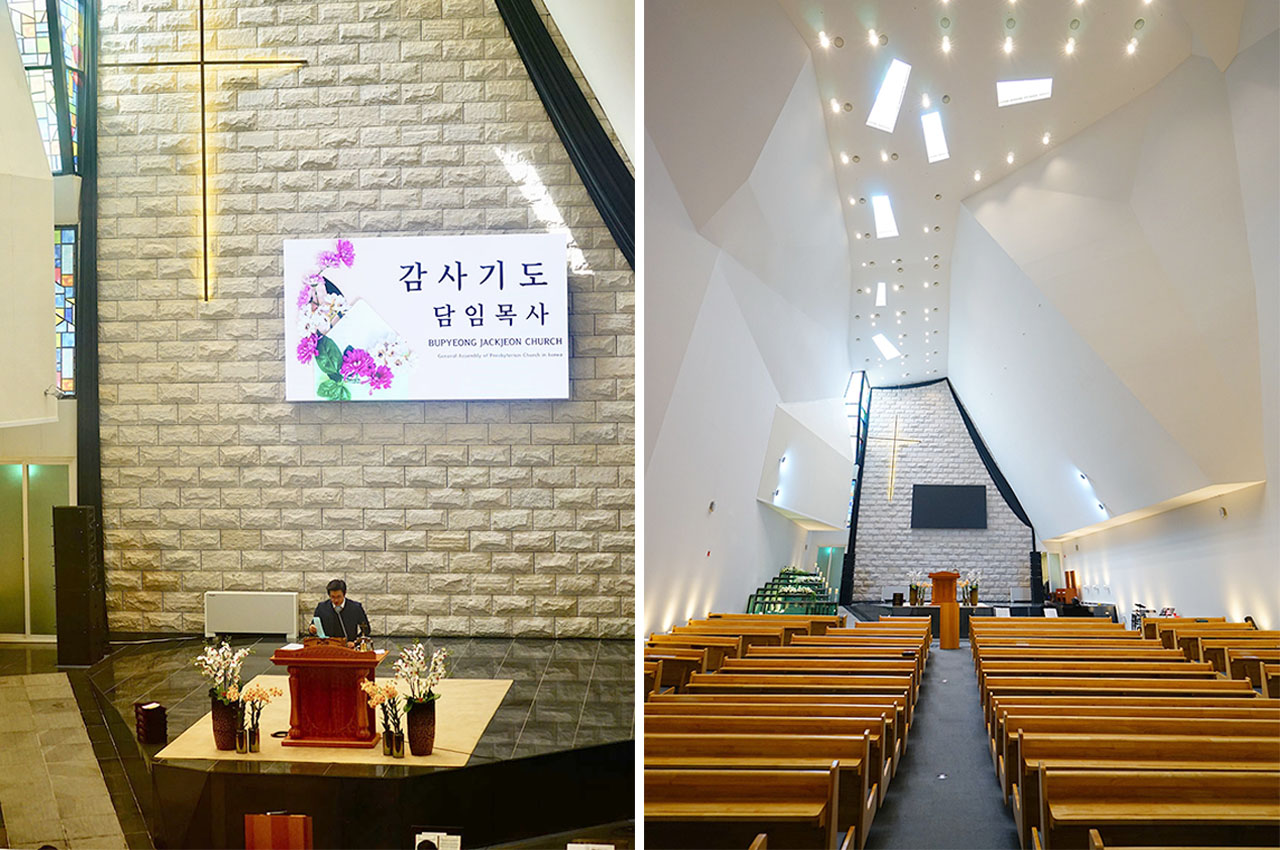 Verity audio has experience in the design and installation of sound systems in different churches, and knows very well that his mission and responsibility: 1) The sound of the church needs to be true, natural, uniform, and infectious. 2) Sound system must have constant, accurate diffusion angle control, with adequate sound pressure levels and as compact volume as possible.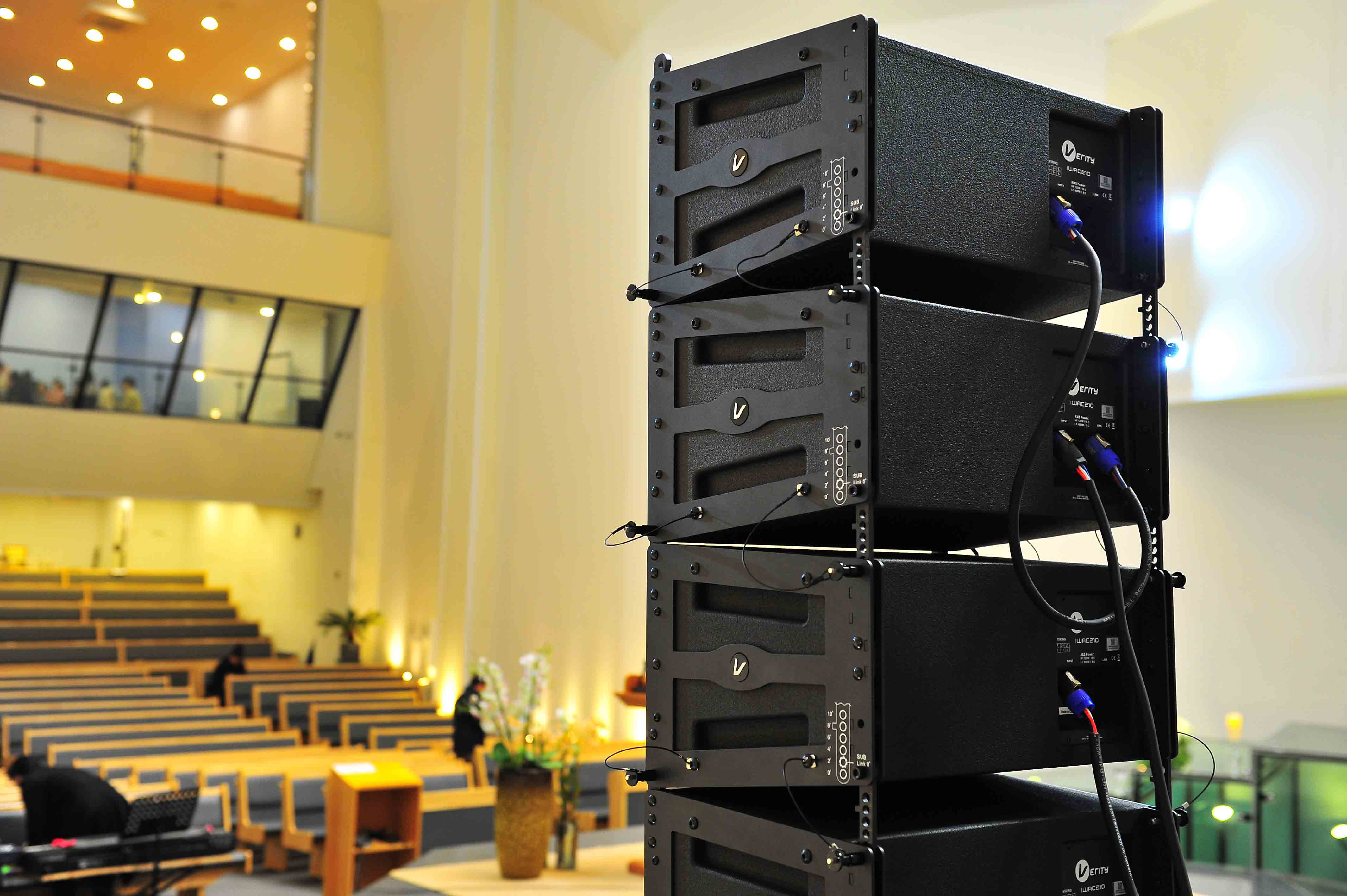 Based on the above requirements, we provided IWAC210 single 10″ line-array system for BUPYEONG JACKJEON CHURCH, Incheon, Korea.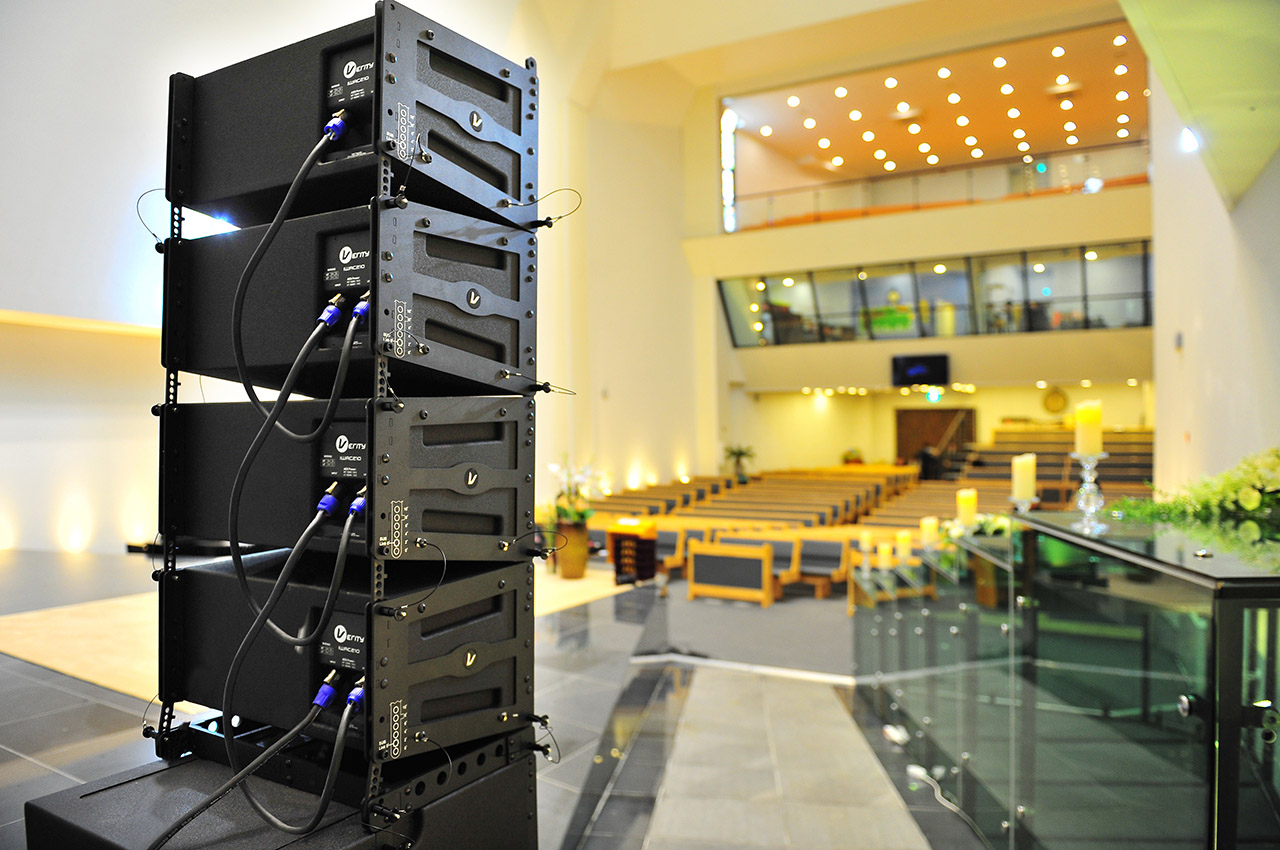 The IWAC210 has a 10″ bass speaker and phase coupler, two 1.73″ treble drives, a waveguide and 110° x 10° horn in a space of 499mm x 360mm x 250mm. Maximum sound pressure level of 136 dB can be reached at a distance of 1m.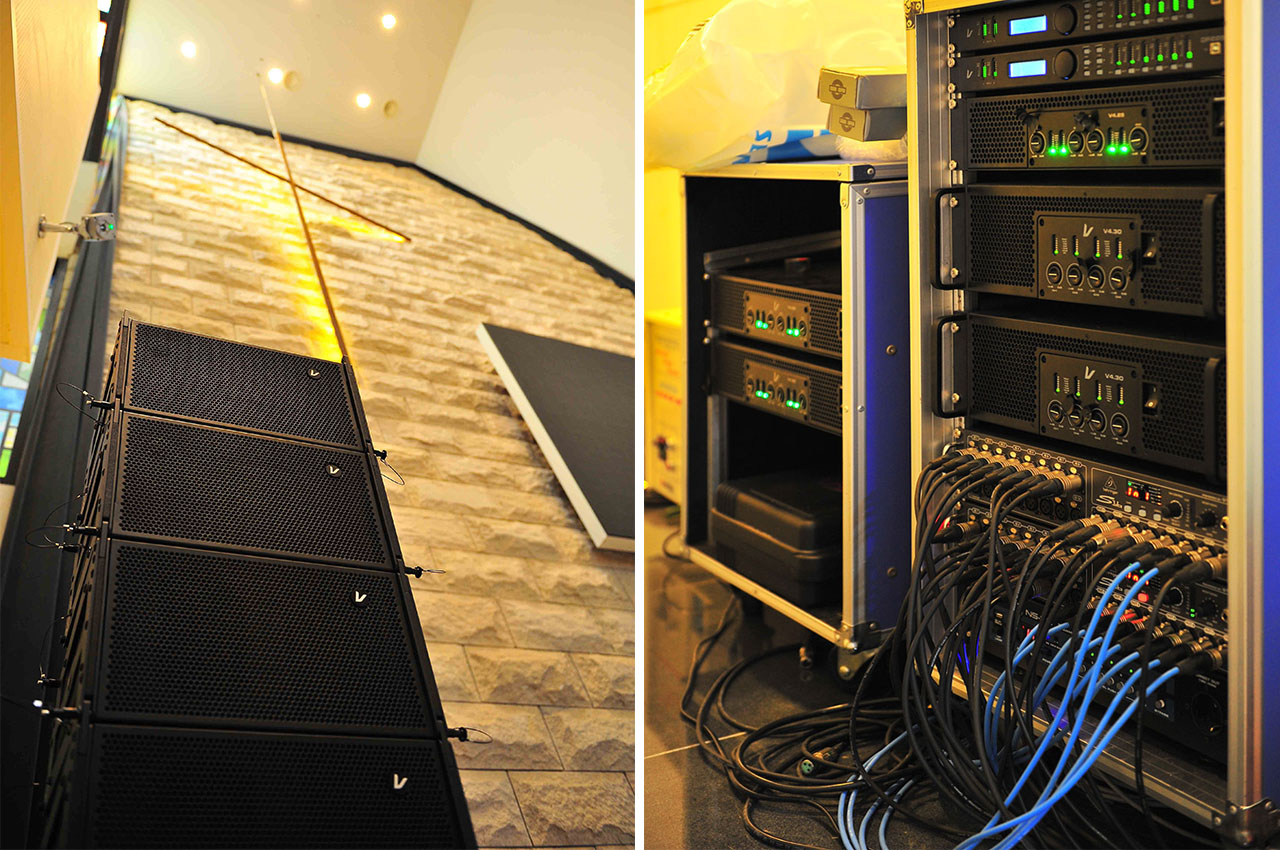 IWAC210's MF sound is clear and round, the human voice discrimination degree is high, the volume is small and it can be hung or stacked, which meets the needs of the church's sound reinforcement. In the BUPYEONG JACKJEON CHURCH project, 4pcs IWAC210 + 2pcs SUB115T 15″ bass stack use, each set has been perfectly meet the church requirements, and obtained high praise.
www.verityaudio.cn