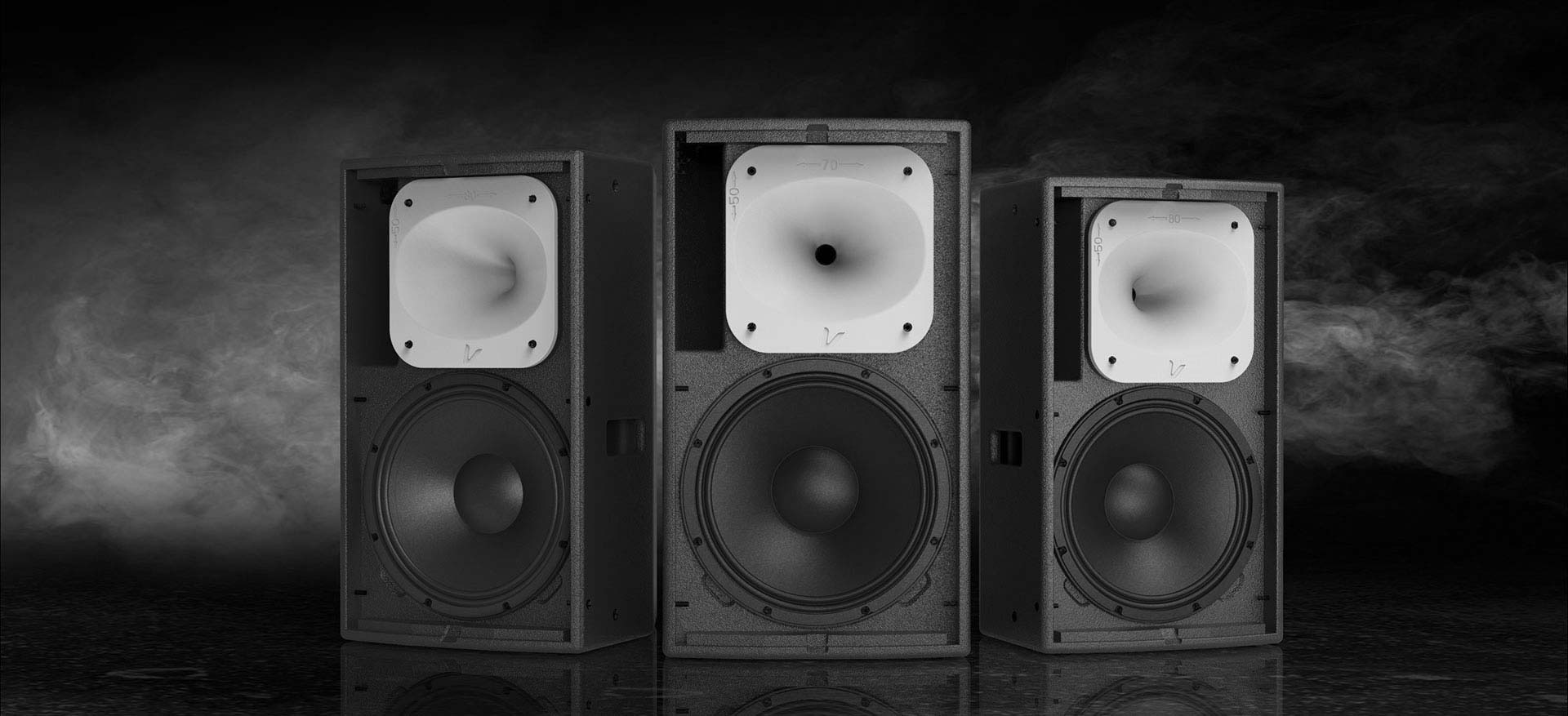 FS datasheet
FS Series

FS series own one all-purpose two-way full frequency speaker system which is combined by one set of untral-low distortion speaker component and rotatable waveguide HF speaker component. Frequency response ranges from 42Hz to 22KHz.
Applications
The FS series loudspeaker system is suitable for near field main PA reinforcement with or without a subwoofer, portable system or permanent installation, monitor on stages, and delay fill.

Suitable in spaces like:
small size bar.
club.
festivals.
Band.
other kinds of PA applications.
---
Installation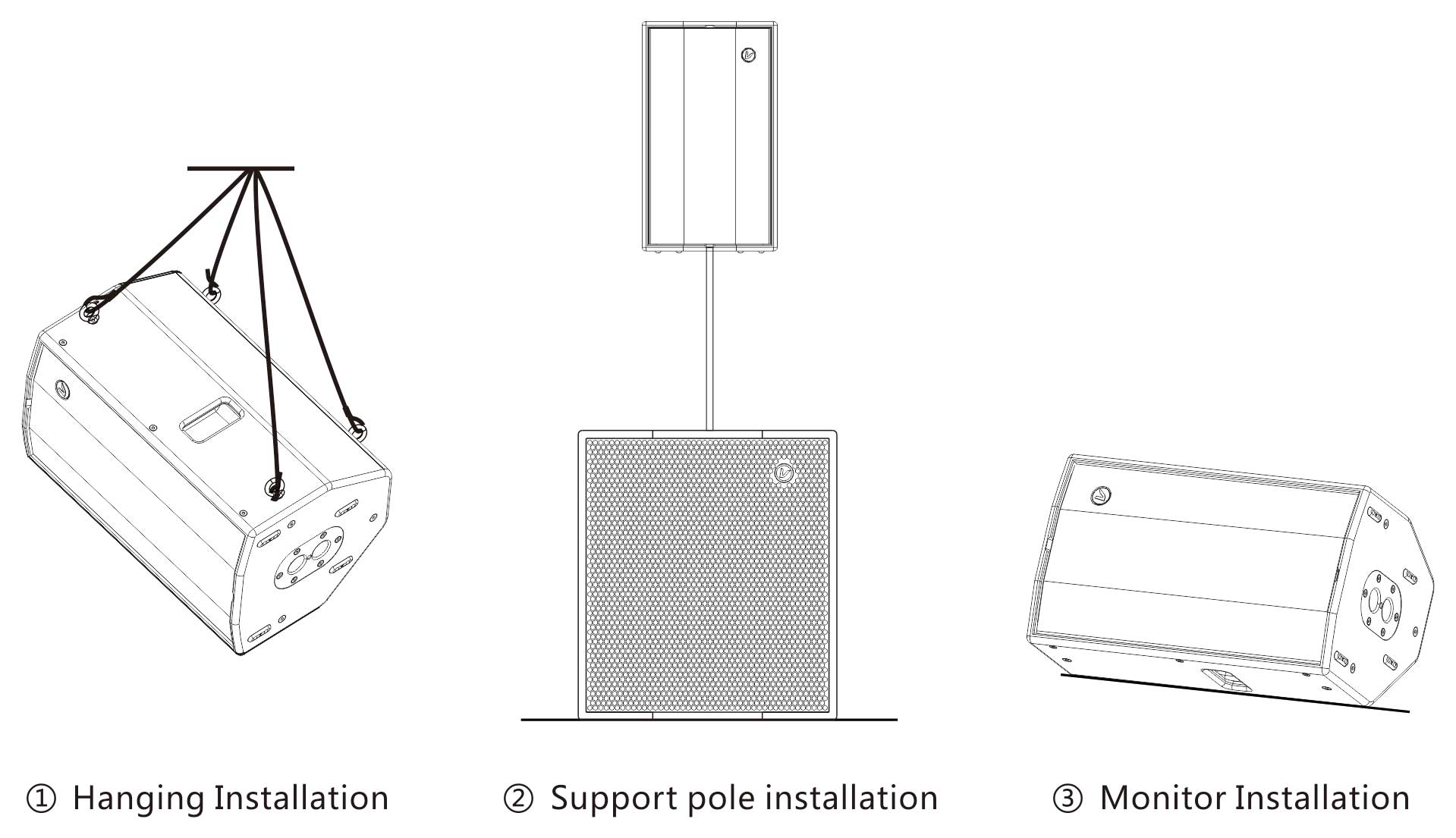 Specifications
| | | | |
| --- | --- | --- | --- |
| Model | FS10 | FS12 | FS15 |
| Power | 300W(AES) | 450W(AES) | 500W(AES) |
| Program power | 640W | 900W | 1000W |
| Nominal Impedance | 8Ω | 8Ω | 8Ω |
| Frequency Response | 55-20kHz | 50-22kHz | 42-18kHz |
| Sensitivity | 98dB/W/m (wideband 200-16000Hz) | 98dB/W/m (wideband 200-16000Hz) | 99dB/W/m (wideband 200-16000Hz) |
|  Maximum SPL | >125dB | >127dB | >131dB |
| Horizon | 80º above 1500Hz | 80º above 1200Hz | 70º above 1500Hz |
| Vertical | 50º above 1500Hz | 50º above 1200Hz | 50º above 1500Hz |
| LF Driver | 1X10″ Custom made European driver | 1X12″ Custom made European driver | 1X15″ Custom made European driver |
| Voice coil | 2.5″ | 3″ | 3″ |
| HF driver | 1X1″ Custom made European driver | 1X1″ Custom made European driver | 1X1.4″ Custom made European driver |
| Voice coil | 1.7″ | 1.7″ | 3″ |
| Hanging side frame | 14 x M8 points | 14 x M8 points | 14 x M8 points |
| Connector | 2x NEUTRIK ®  NL4MP(1+/1-Link, 2+/2-Input & Link) | 2x NEUTRIK ®  NL4MP(1+/1-Link, 2+/2-Input & Link) | 2x NEUTRIK ®  NL4MP(1+/1-Link, 2+/2-Input & Link) |
| Cabinet | CNC made 18mm birch wood sandy wear-resisting environmental polyurea spray paint | CNC made 18mm birch wood sandy wear-resisting environmental polyurea spray paint | CNC made 18mm birch wood sandy wear-resisting environmental polyurea spray paint |
| Product  Dimensions(mm) | 330 x 560 x 342 | 356 x 600 x 370 | 445 x 730 x 425 |
| N.W | 18kg | 19kg | 28kg |
| G.W | 23kg | 24kg | 34kg |
Dimensions