GOAL, TO BE THE CHAMPION!

Powerful
Be fearless
Verity Audio @ SEAT LEON EUROCUP 2016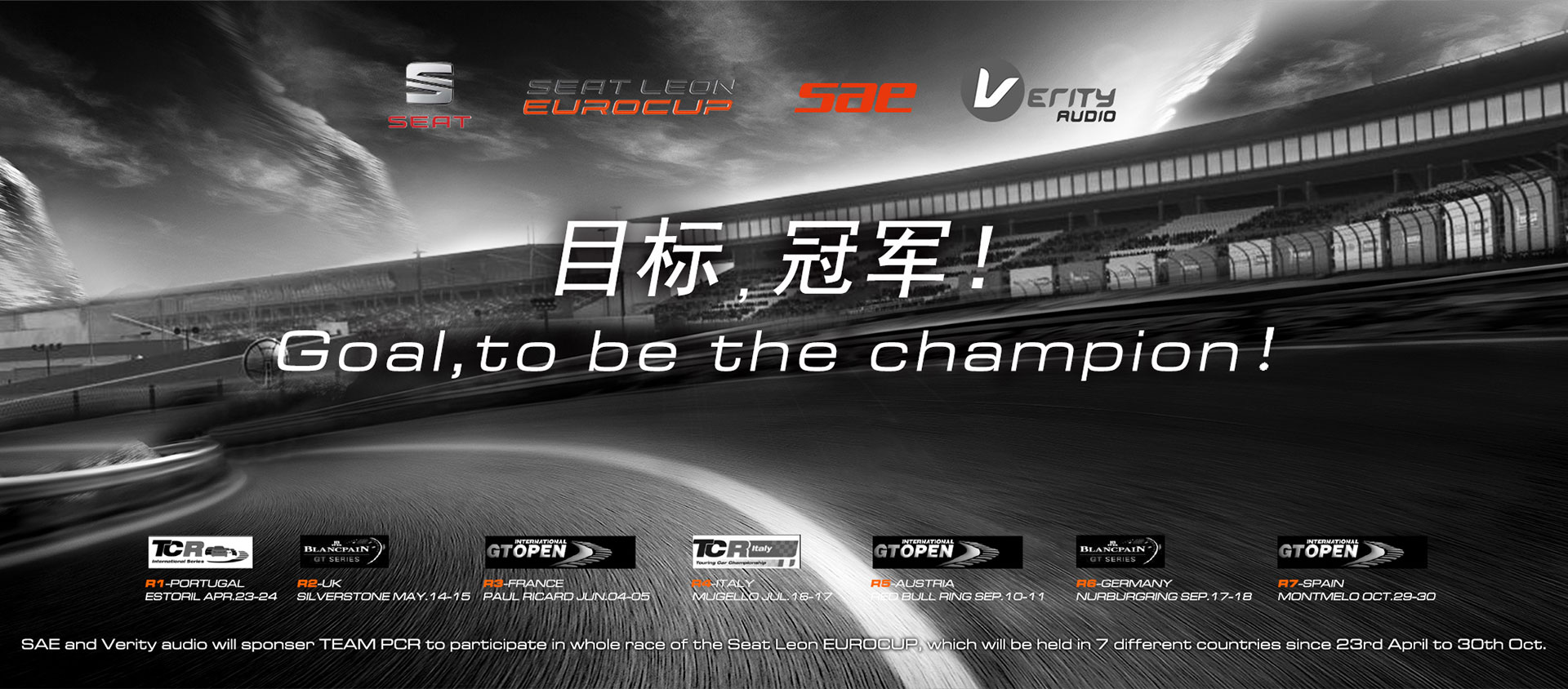 The SEAT Leon Eurocup is a one-make touring car racing series which uses SEAT Leóns, run by SEAT Sport since 2008 from Undercard WTCC World Touring Car Championship.
On behalf of SAE Audio and Verity Audio to participate in the competition is Mikel Azcona from PCR Sport and his NO.14 Leon Cup Racer 2016. Mikel Azcona made a third in the championship last season, he is one of the candidates of the winner this year.
The SEAT Leon Eurocup will be present at seven of the most fascinating race tracks in Eurocup. The track order of this season is different from before.
What will be happening in SEAT Leon Eurocup?
We are expecting!