Installation of Korean Indoor Gymnasium
French professional acoustics brand Verity audio was involved in the design and installation of the (송신고등학교 Song Shin Senior High School's) indoor gymnasium in South Korea earlier 2018.
According to the owner's requirements: small volume, large sound pressure and uniform coverage, it has adopted the Verity audio 4pcs IWAC210 single 10″ line arrays each side and 1pc single 15″ subwoofer of SUB115T to be a stereo linear reinforcement system.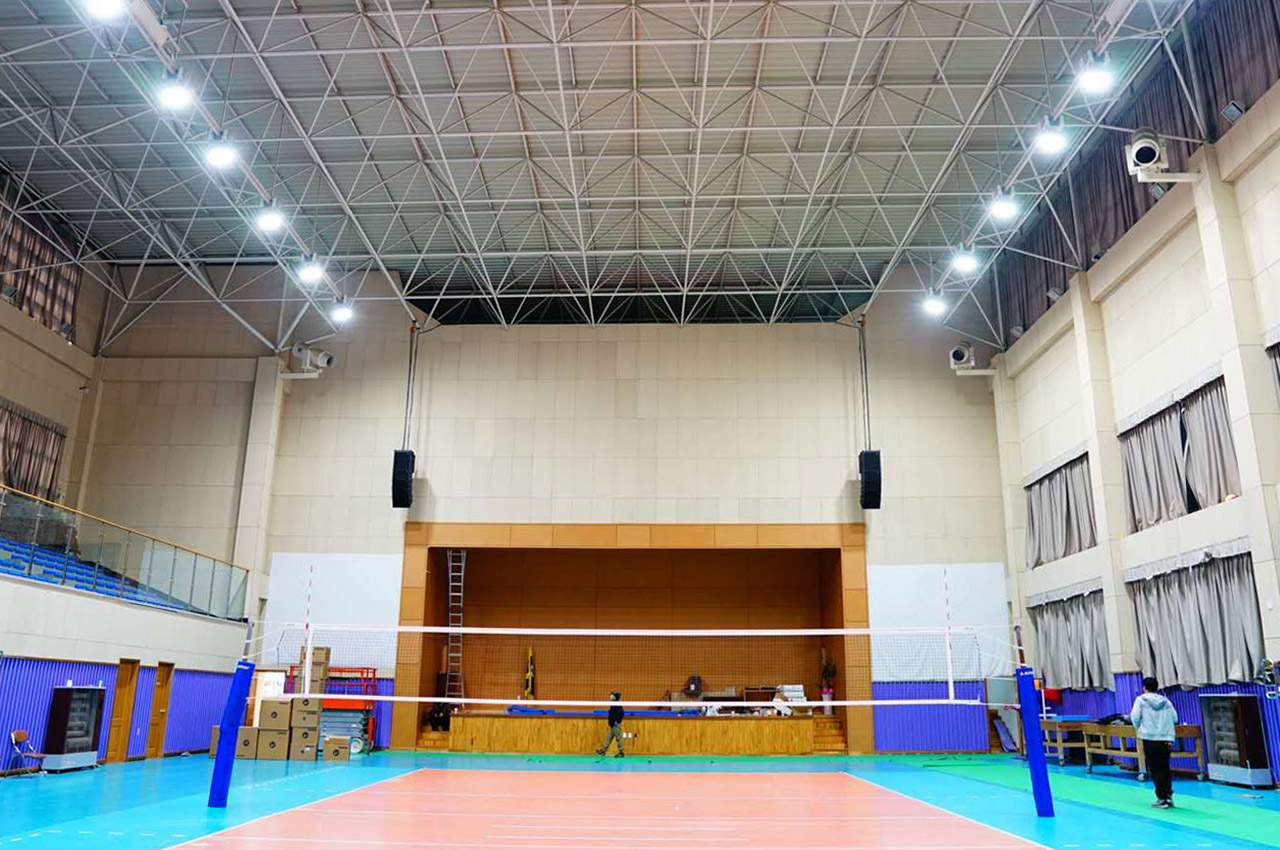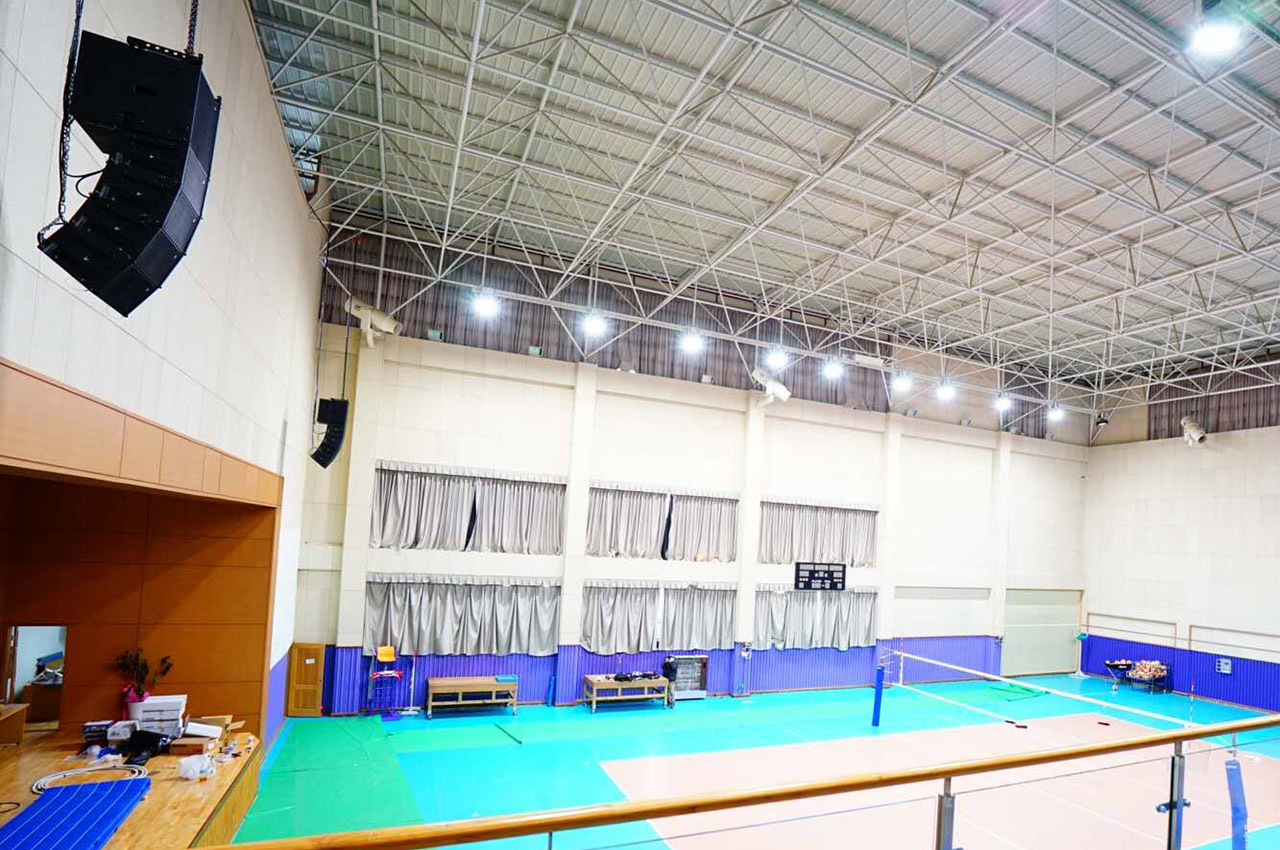 The main product, IWAC210, integrates a 10″ bass unit and phase coupler in a space of 499mm x 360mm x 250mm, two 1.73″ treble drives, waveguides and 110 °x 10 °horns. The maximum sound pressure level of 136dB can be reached at a distance of 1 meter. The sound reinforcement system configurated of 8pcs IWAC210, with its compact volume and huge sound pressure, fully meets the requirements of field interpretation and background music playback.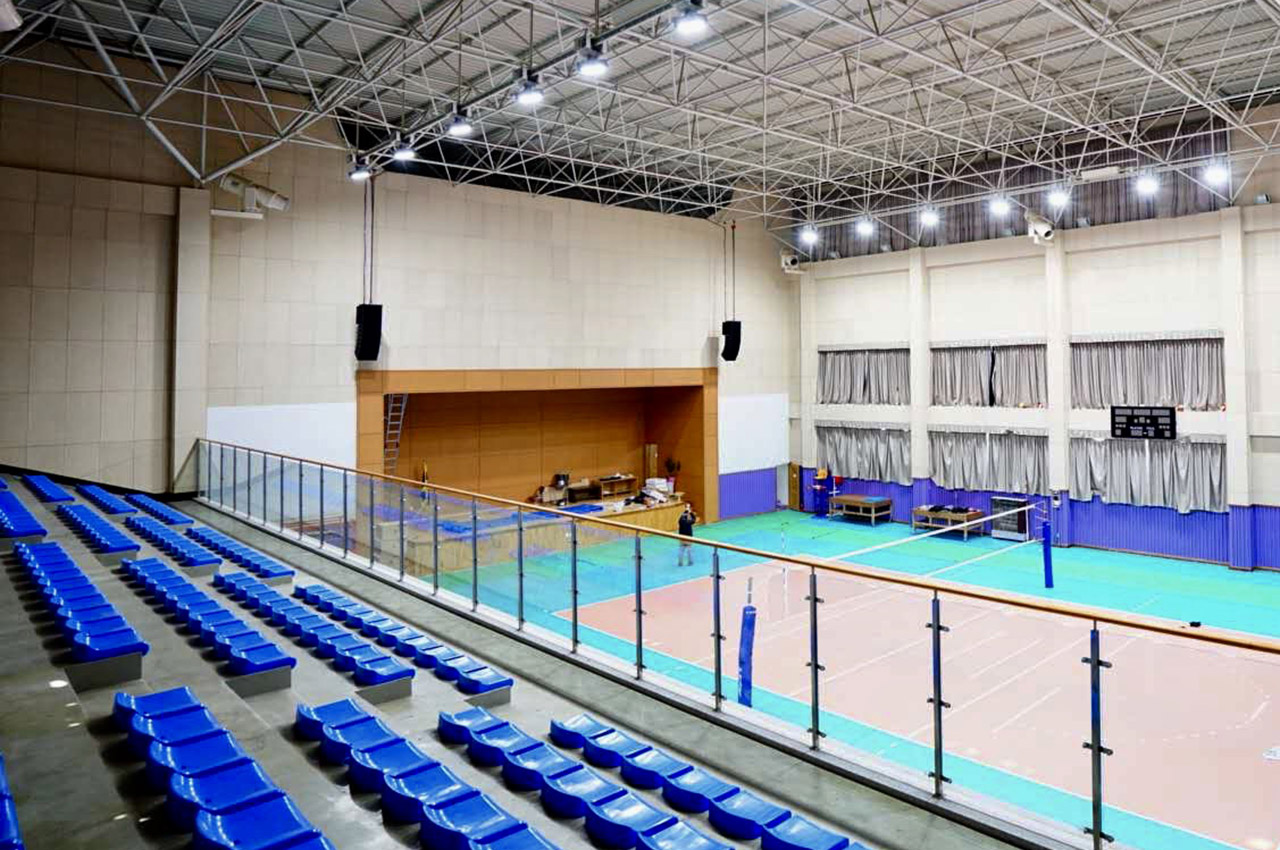 The overall sound performance is clear, the middle frequency is good dynamic, and the venue director is very satisfied with it.
www.verityaudio.cn