Mikel Azcona rediscovers again with the victory in Mugello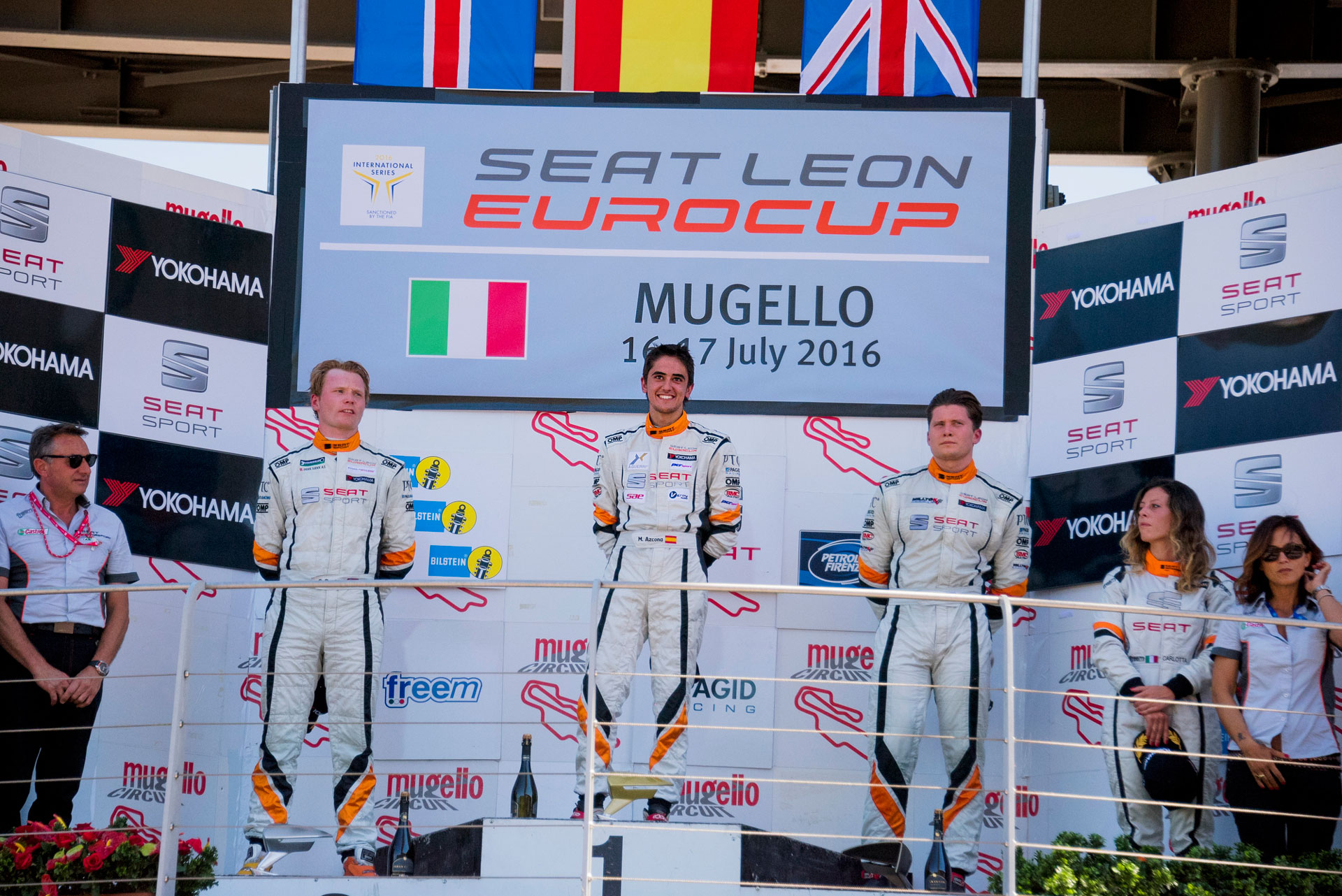 The fourth station of SEAT Leon Eurocup – Mugello (Italy) held on 2016.07.16 – 2016.07.17.
At the meeting, drivers from the Italian Championship were added to the entry list of the Eurocup, which, for the first time this season the starting grid consisted of 27 vehicles. Mikel Azcona, with a very different strategy from other times, climbed to the top of the podium.
The first race (11 laps), was developed according to the script planned a priori. In the first round, Azcona recovered to 5th place but after meeting the aforementioned penalty, was relegated to the last positions of the group of participants. Although the penalty, he did an intelligent race with good time laps and finished on the 15th position.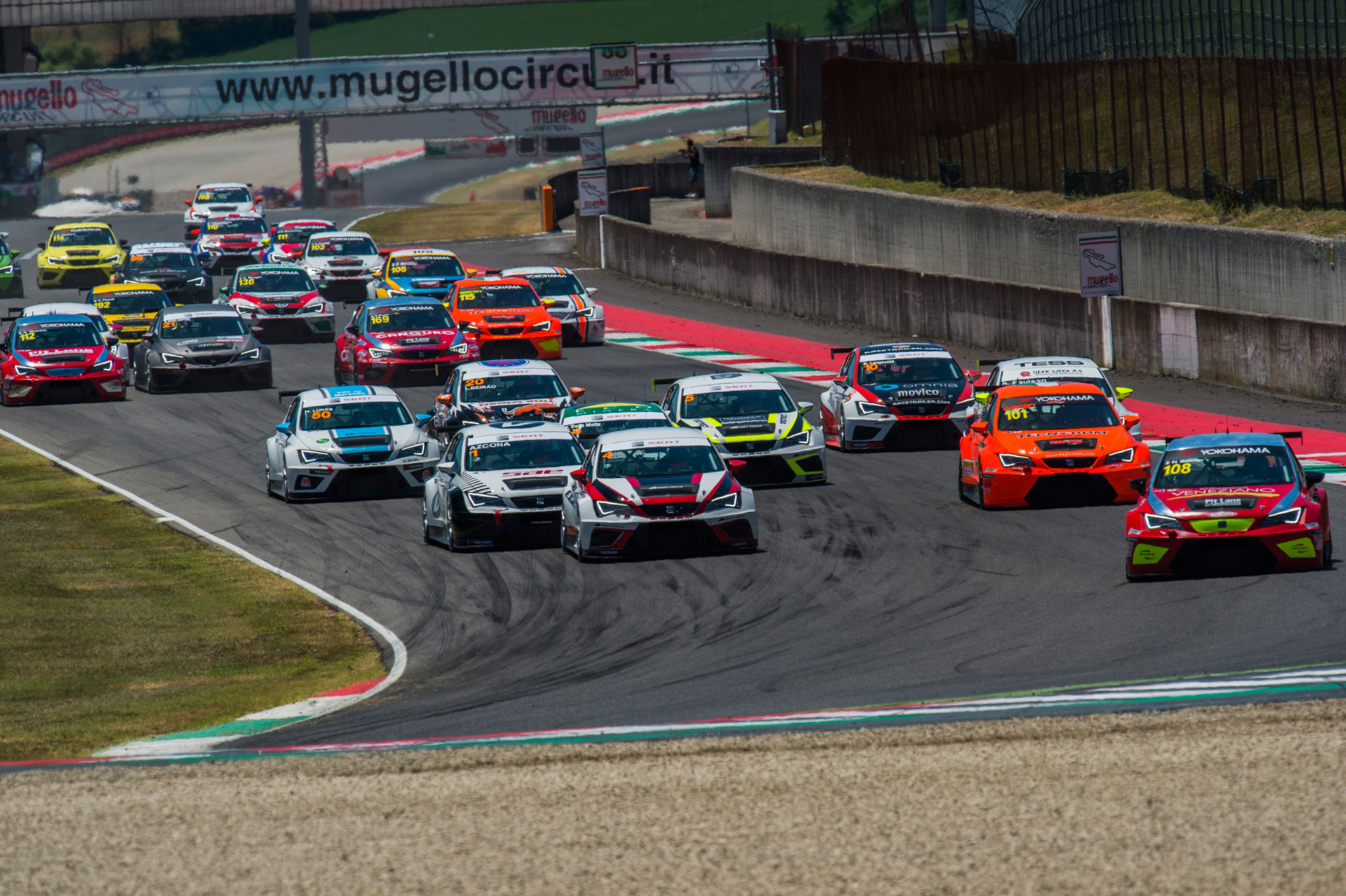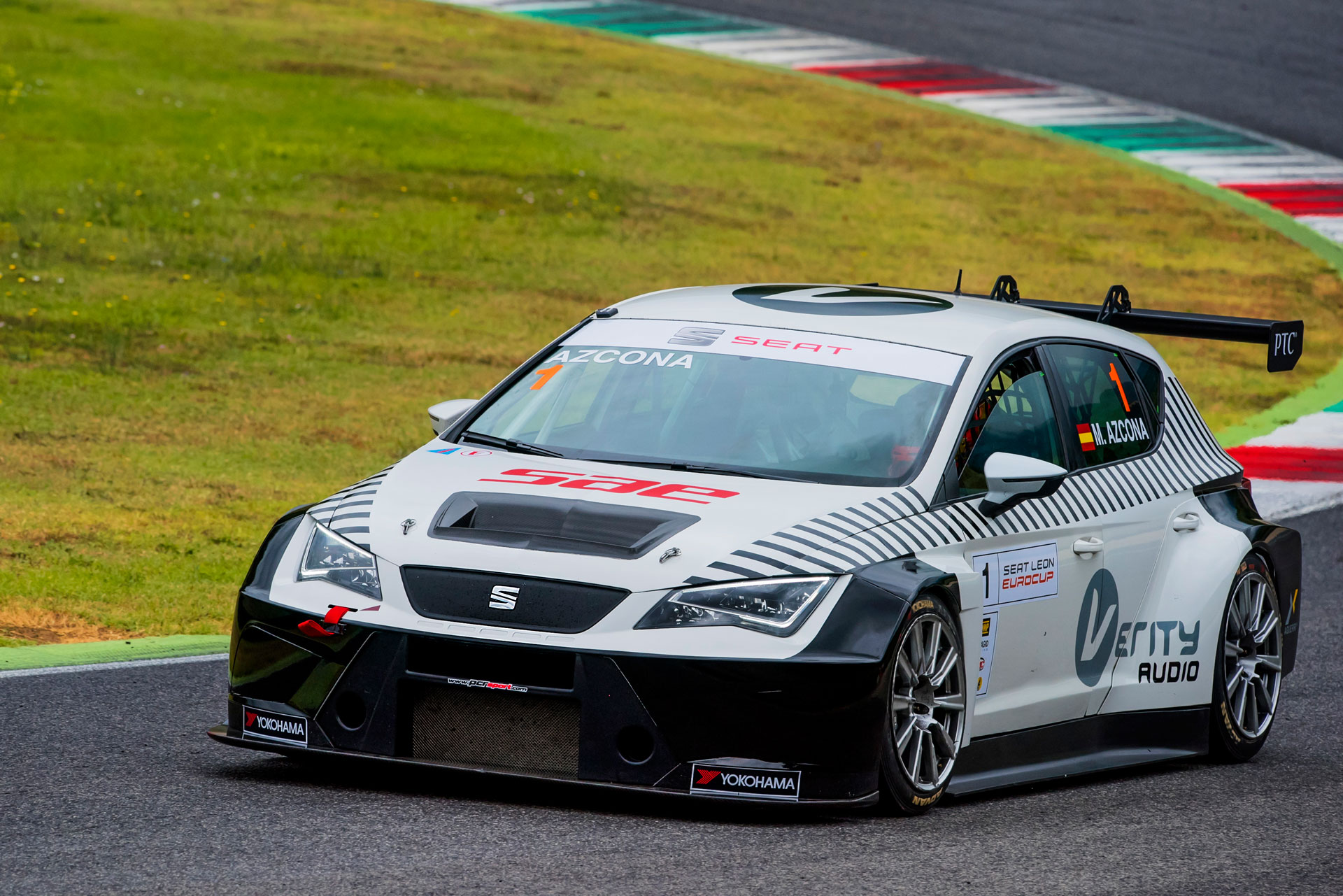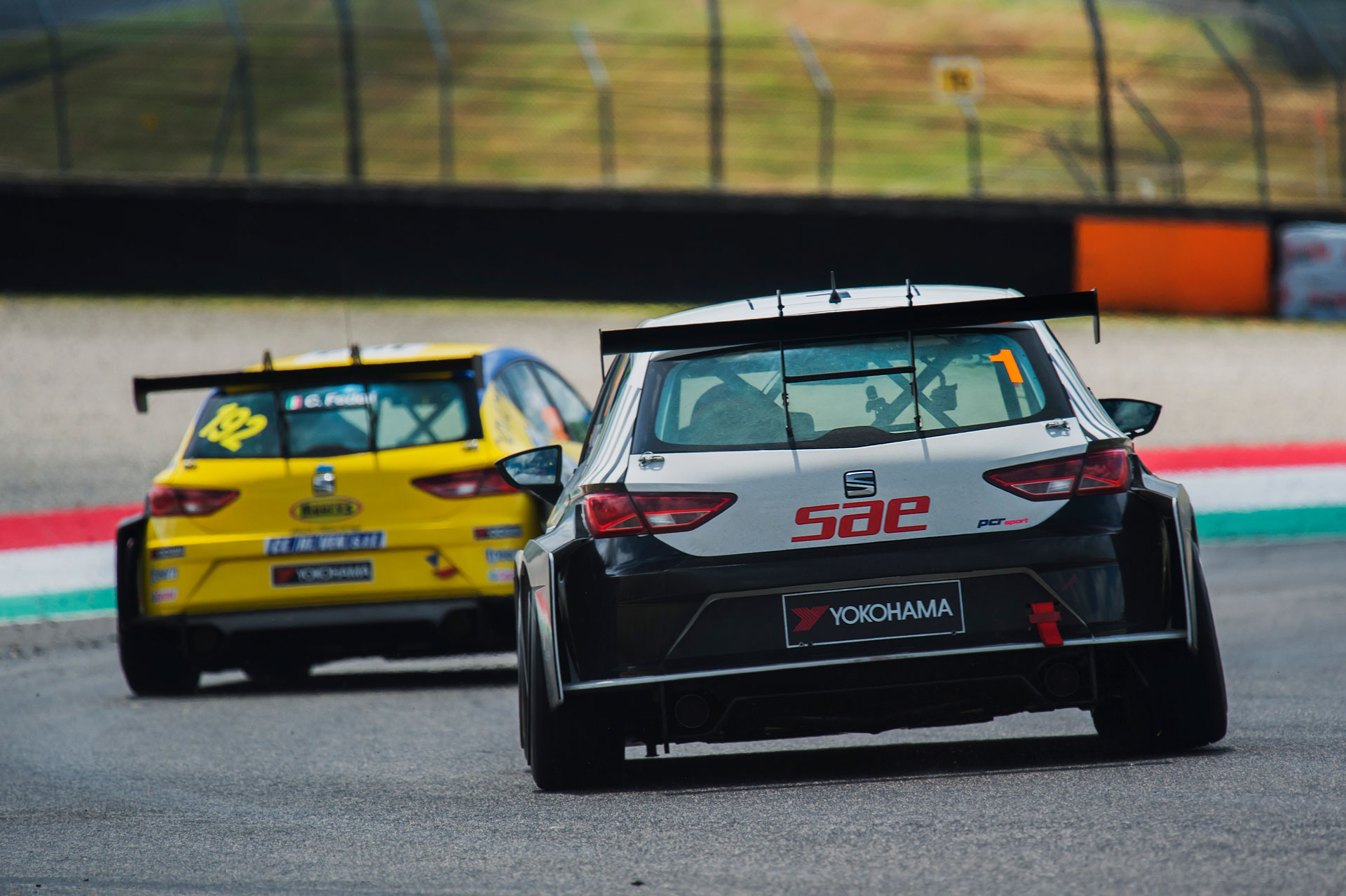 In the second race (11 laps) was also developed as planned. Azcona commented this before the podium: At the start of the race, I made a mistake and two rivals have advanced me. Luckily, I have been available to regain the lead and establish differences from them. Halfway through the race, my team advised me that Paulsen was coming very fast. In the final laps, with the melee with Norwegian pilot, I have a lot of fun.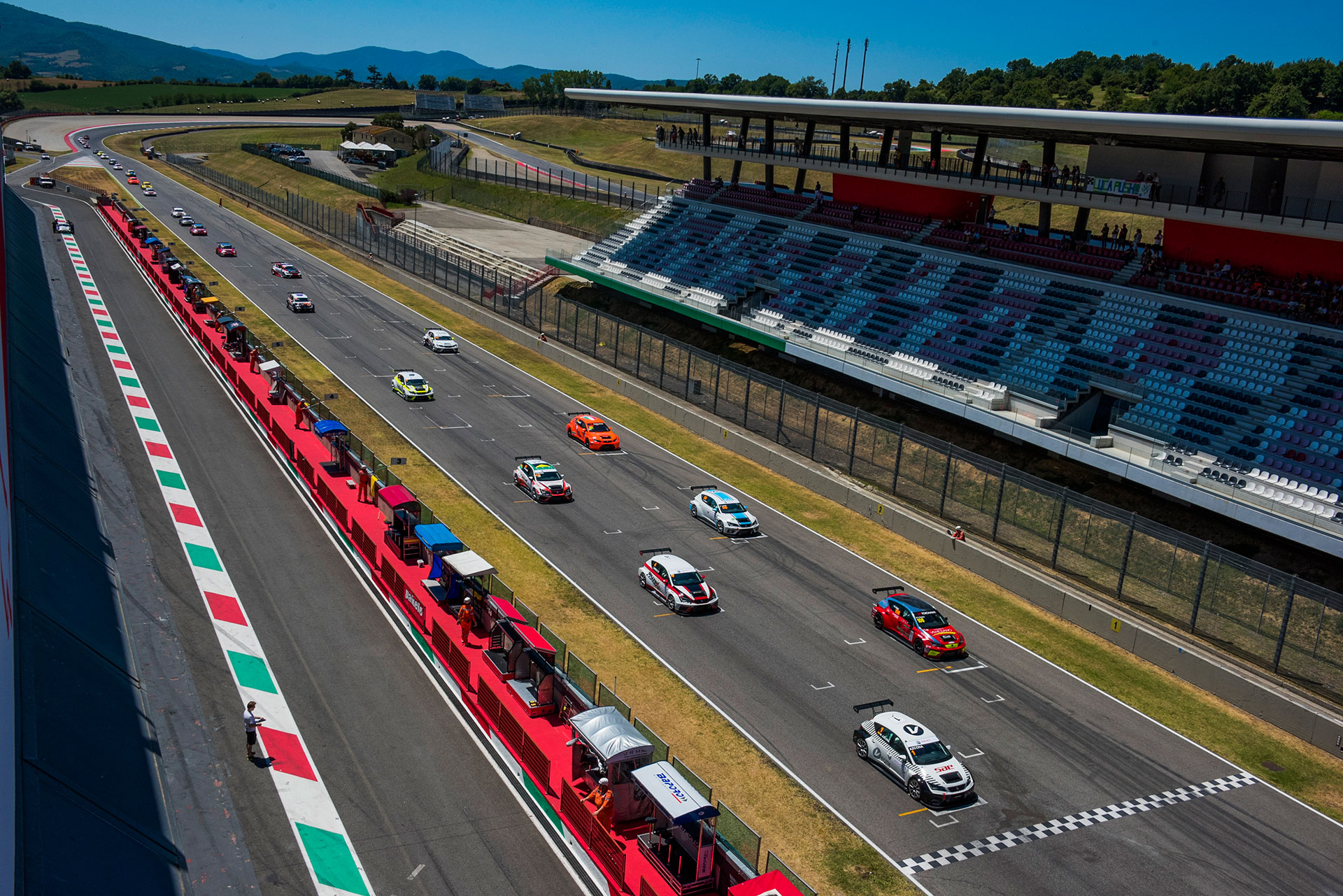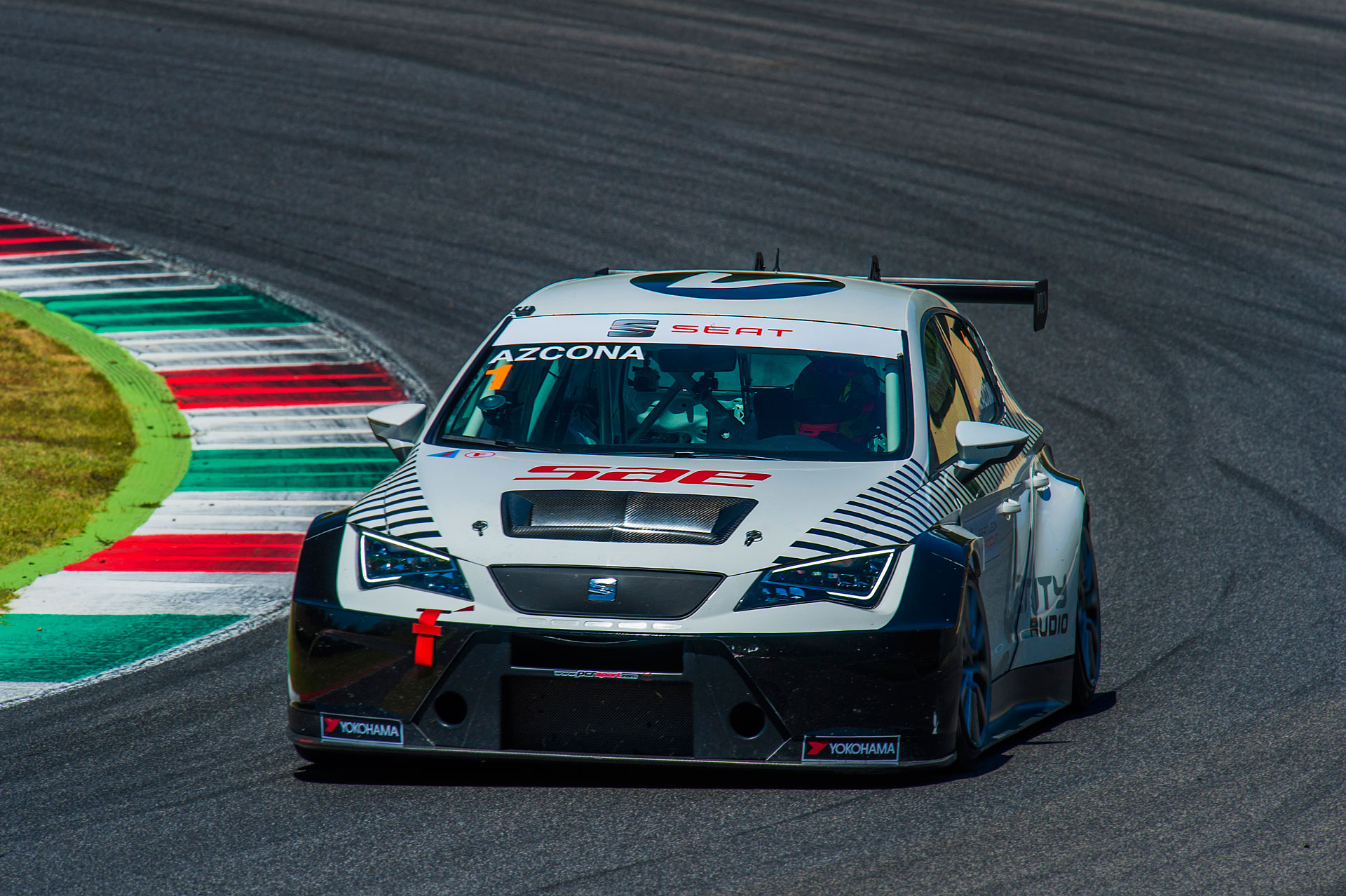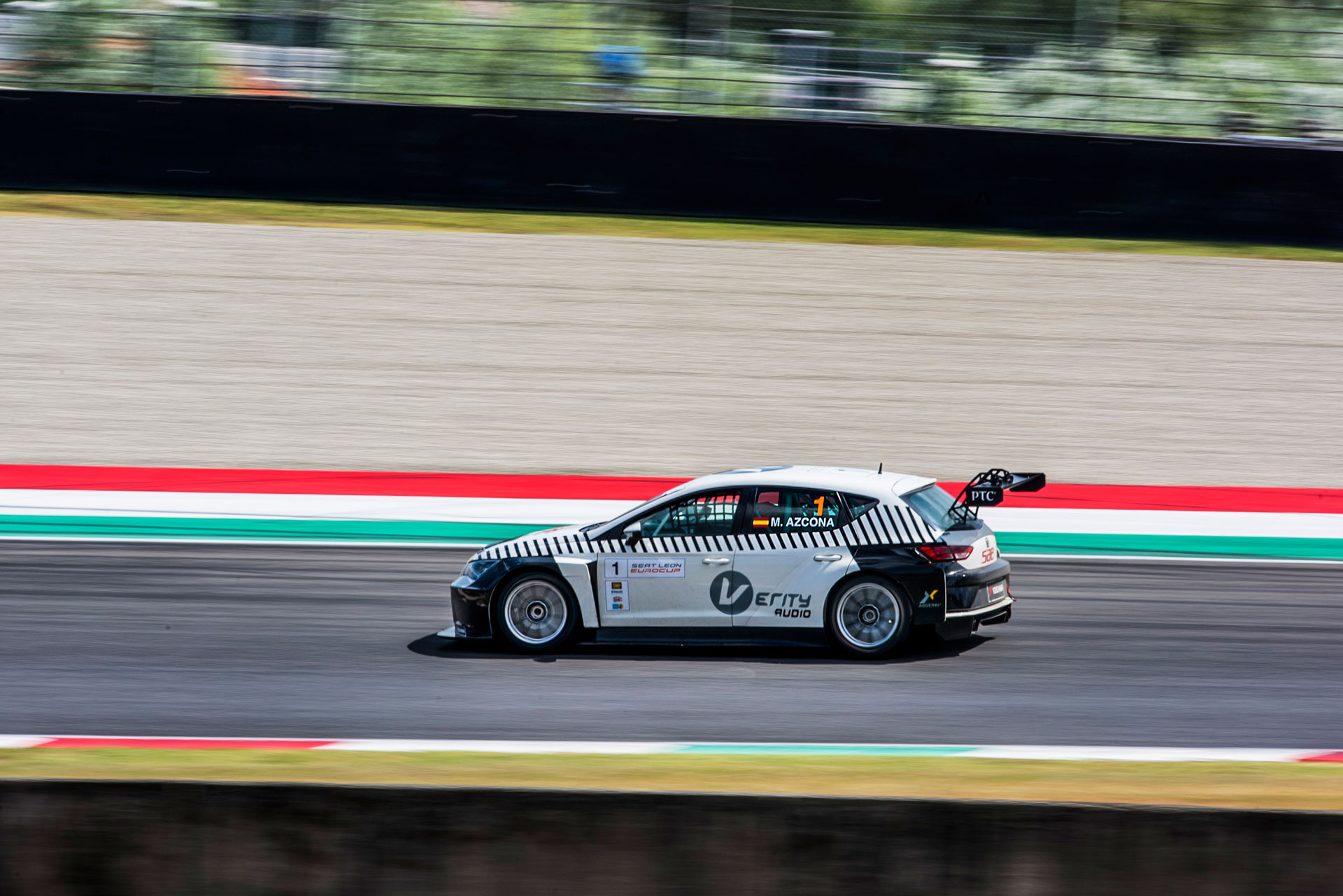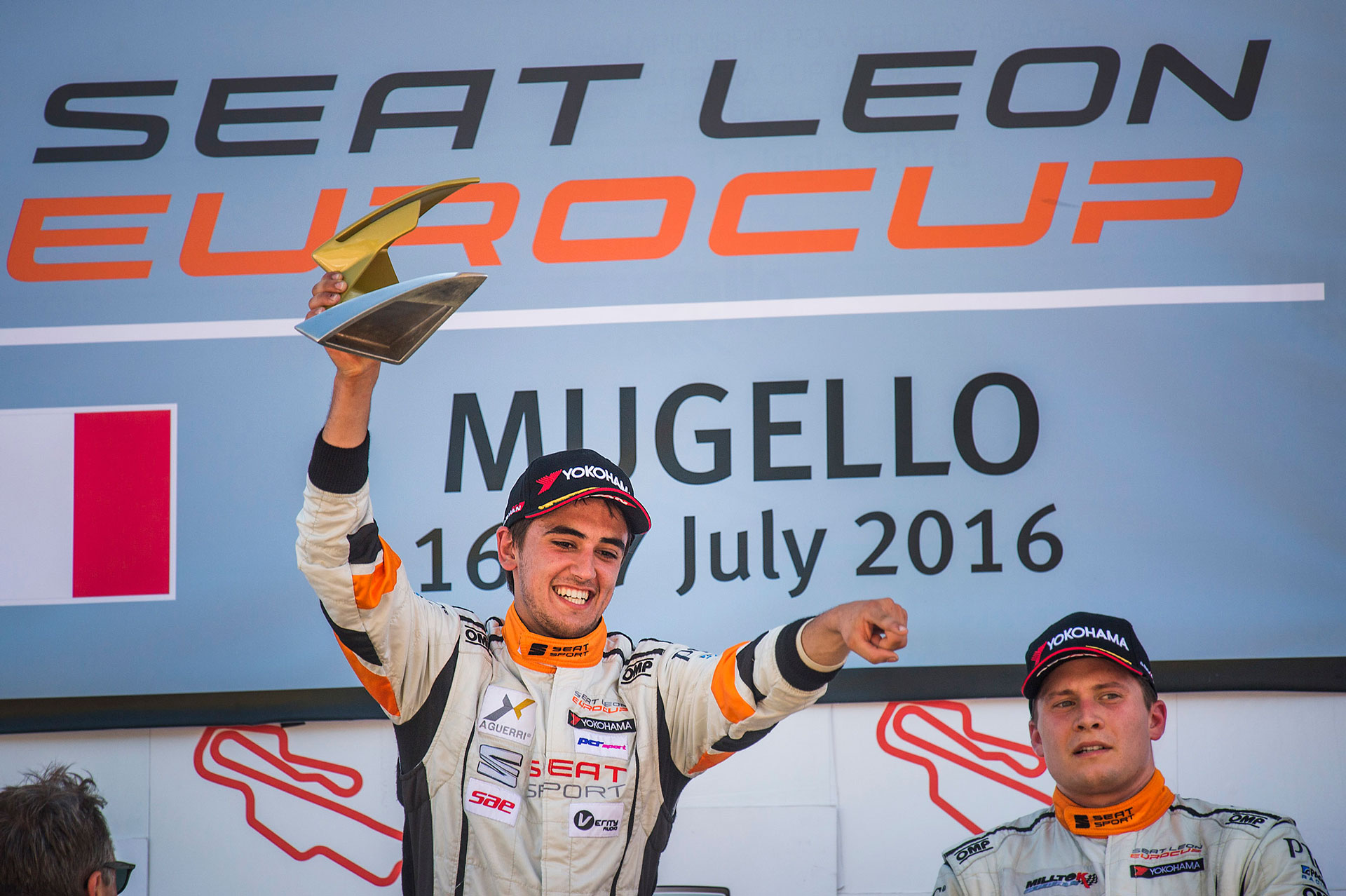 After the first four calendar meeting SEAT Leon Eurocup, the classification is led by Stian Paulsen (151 points) followed by Niels Langeveld (137 points) and Mikel Azcona (117 points).
The final of the contest of the SEAT Leon will start in mid-September (9, 10 and 11) in the circuit of Red Bull in the Austrian town of Spielberg.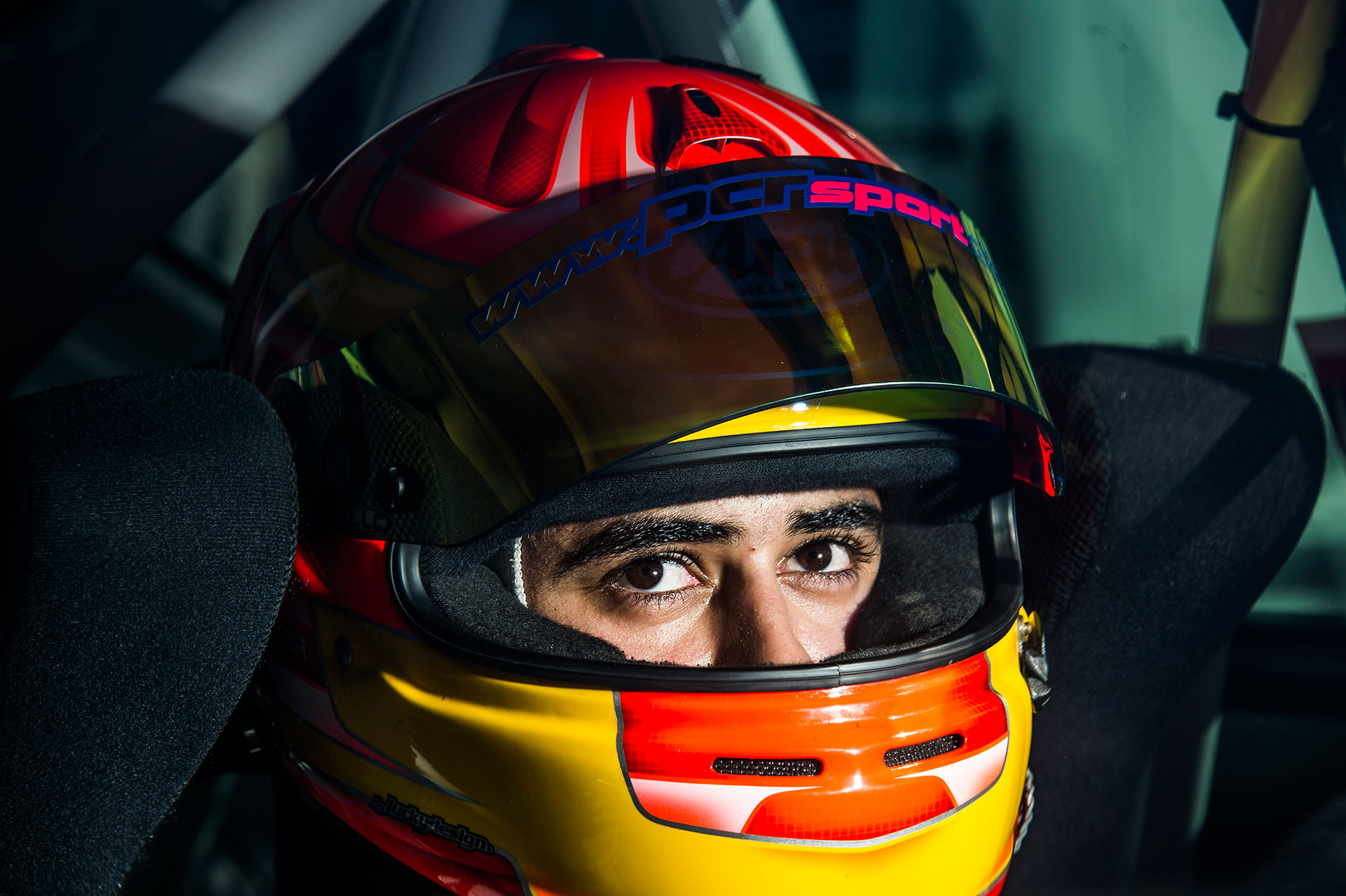 Video: Highlights of Mugello:
---
Results Seat León Eurocup / Mugello Racetrack
Official training sessions:
1.-Niels Langeveld (NLD), 1'57 "623, 2. Lourenco Beirao (POR) at 0" 177, 3. Stian Poulsen (NOR) at 0 "253, Alexander 4. Morgan (GBR ) at 0 "342, 5. Jonhatan Giacon (ITA) at 0" 463 … 10. Mikel Azcona (ESP) 0 "762.
Race 1:
1.-Stian Poulsen (NOR) 32'49 "795, 2. Lourenço Beirao (POR), 1" 659, 3. Alexander Morgan (GBR), 3 "214, 4. Niels Langeveld (NLD) , 3 "969, 5. Lucas Orrock (GBR) 3" 945 … 15. Mikel Azcona (ESP), 12 "964.

Race 2:
1.Mikel Azcona (ESP), 30'06 "372, 2. Stian Poulsen (NOR) at 0″ 920, 3. Lucas Orrock (GBR) 3 "233, 4. Niels Langeveld (NLD ), 10 "096, 5.-N Baldan (ITA), a 15" 170.