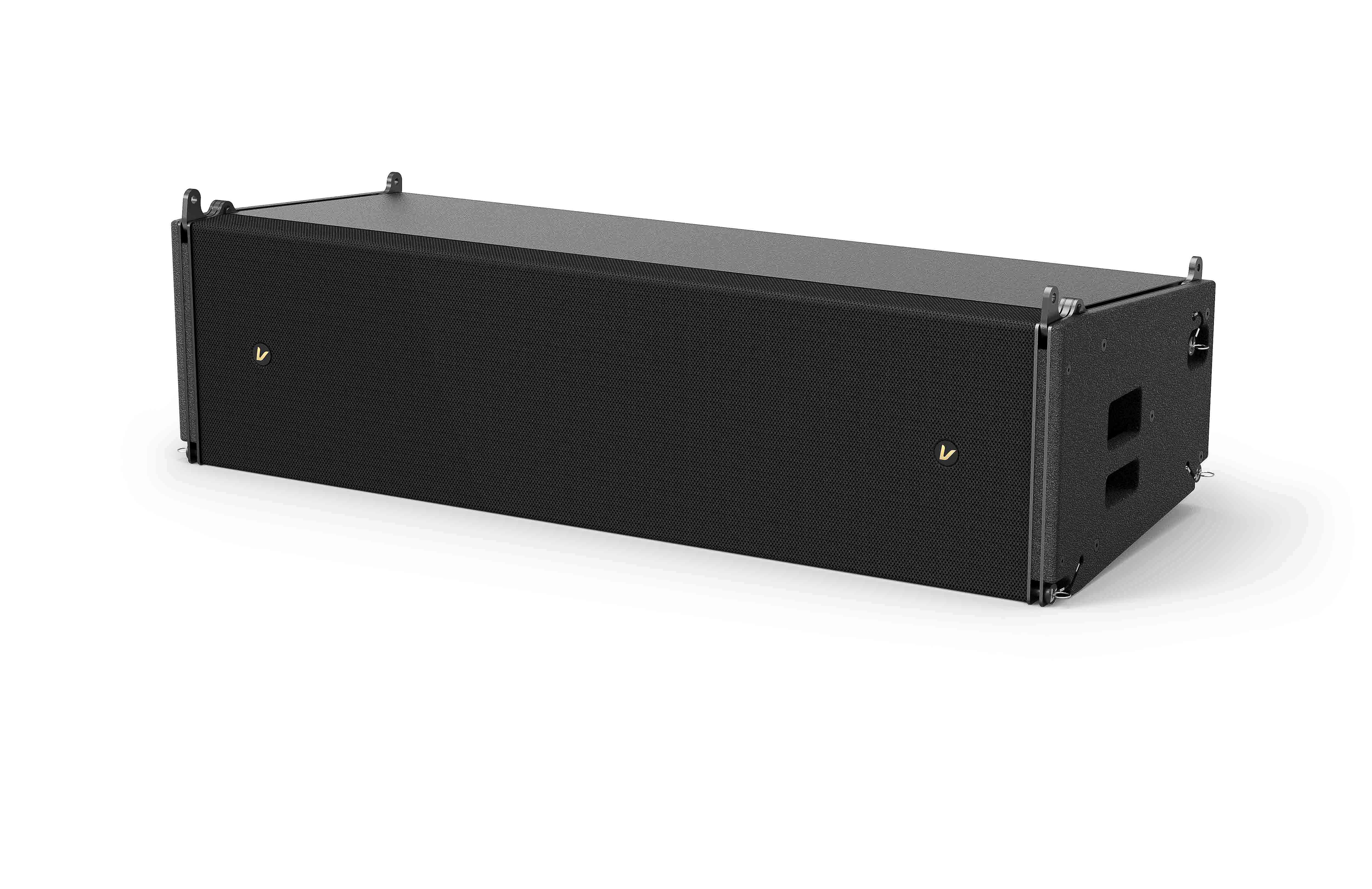 ---
V2i
The 3-way quad amplified design, the transducers resources are among the characteristics giving V2i an exceptional ability to perform in many applications and with a record-breaking performance/weight ratio. A V2i line source Inter-element angles can be set with laser like accuracy up to a generous 10˚, allowing the optimization of the vertical coverage with SPL smoothly spread across the audience. Horizontally, the V2i coverage pattern can be adjusted to sector and match any audience or specific room geometries. Thanks to its full range capability, the V2i enclosure can be deployed as a standalone line source. For applications demanding extreme LF impact or maximized LF projection.
The V2i system flexibility makes it suited to both permanent installation applications, from theatre or live house to stadium productions.

---
Specifications
Model
V2i
Frequency response
33Hz~20kHz (Processed)
Maximum SPL*
146dB* (Processed)
Power handling capacity(Program)
LF:2x1000W/MF:1600W/HF:440W
Nominal impedance
LF:2×8Ω/MF:8Ω/HF:16Ω
Horizontal
110°
Vertical
dependent upon the number of elements and the line source curvature
HF driver
2×3″, diaphragm compression driver neodymium
MF driver
4×6.5″, weather-resistant , bass-reflex
LF driver
2×12″, weather-resistant , bass-reflex
Application
Minimum 2,maximum 16 units line array
Connects
IN/LINK: 2x 8-point PA-COM /LINK: 1×8-point PA-COM® parallel
Cabinet
15mm birch plywood made by CNC
N.W/G.W
73kg / 80kg
Product Dimensions
W1300xH338xD500mm
Package Dimensions
W1386xH688xD562mm
The above packing dimensions, net weight, and gross weight are for reference only. The accurate values are subject to the identification on the batch of products.
Remark:
* Peak level at 1m under half space conditions using pink noise with crest factor 4.
Verity Audio reserves the right to make any changes to the product specifications without prior notice. Final specifications to be found in the user manual.

Dimensions
V2i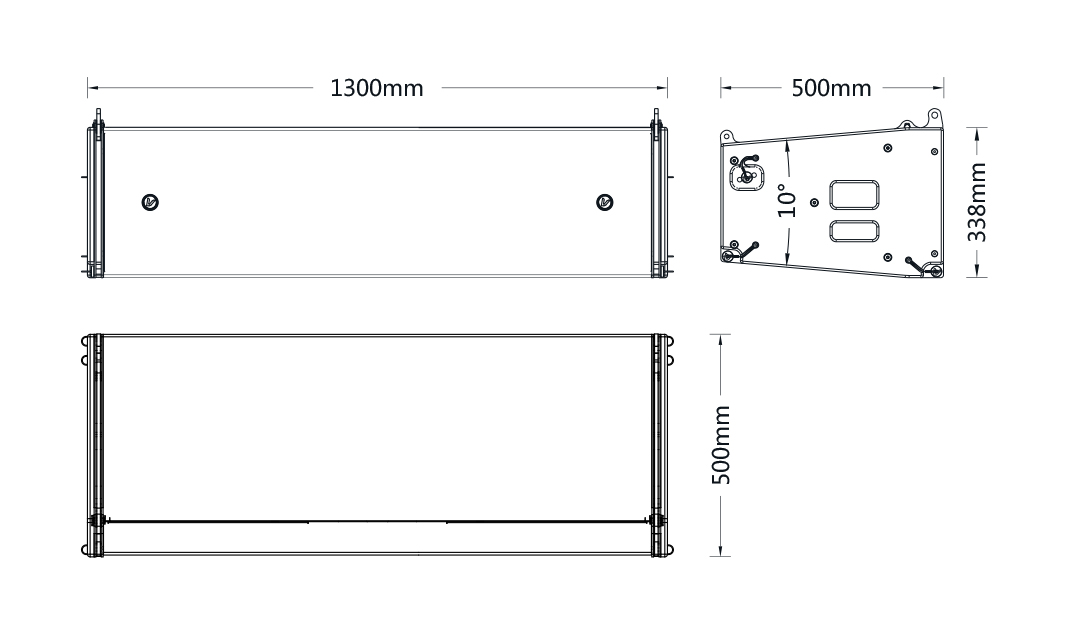 ---