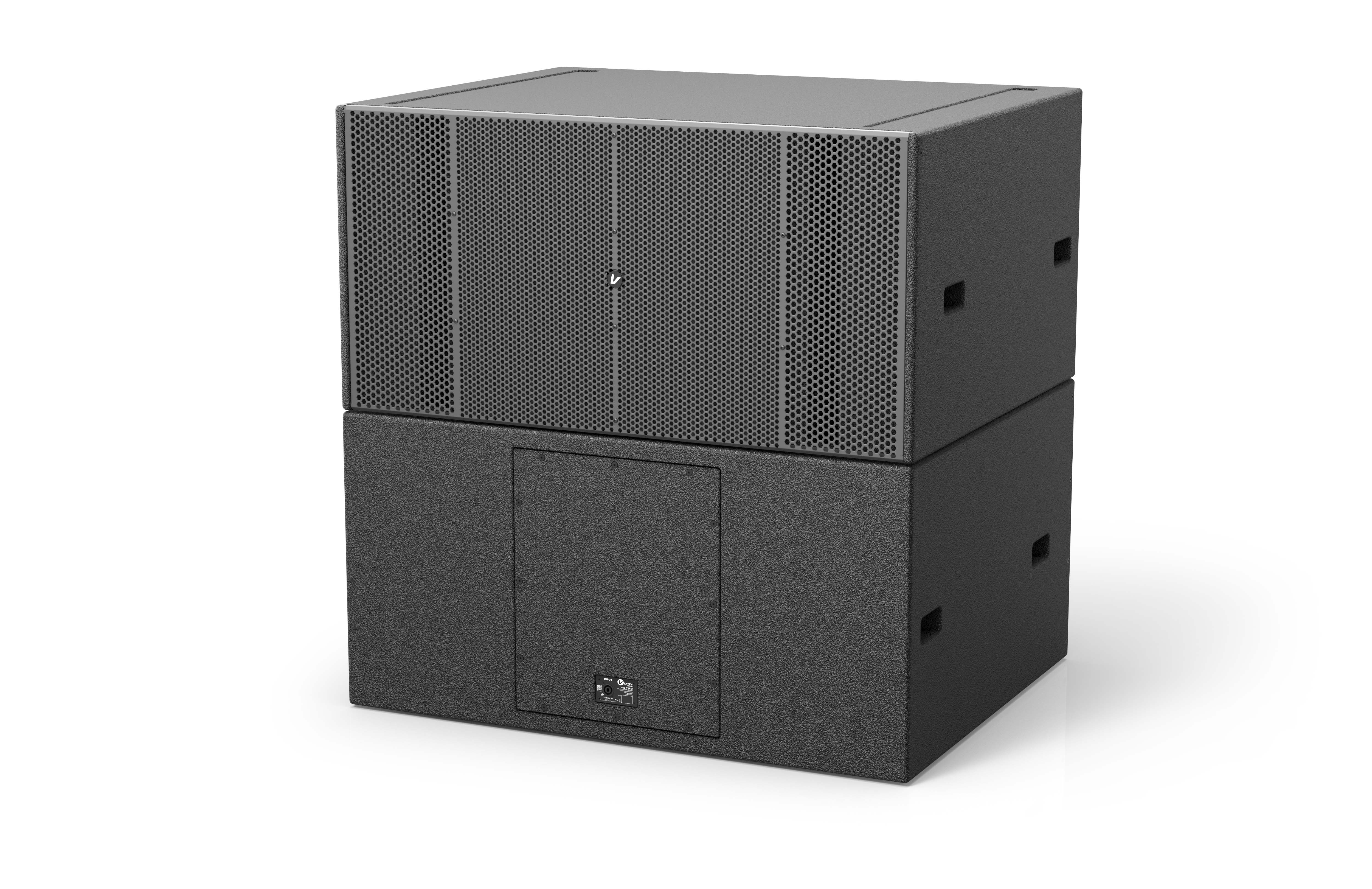 ---
VS28B

The VS series are subwoofers specifically designed for touring or fixed installations. The rated impedance of the speaker is 4Ω, and the VS28B music power withstand capacity is 3400W. It adopts a band-pass reflection box design, which can reach a peak high sound pressure output of up to 143dB (measured in a free field at a distance of 1 meter). The speaker is made of Baltic birch. Reinforced cabinet with polyurea wear-resistant coating to show its professional properties. VS Series speakers can be stacked in both front and back directions to create the physical conditions for an ultra-low frequency array.

---
Specifications
Model
VS28B
Program Power
3400W (music power)
Standard impedance
4Ω
Frequency response
37Hz~130Hz (-6dB)
Maximum sound pressure level (peak)
>143dB*
unit
2pcs 18″NdFeB magnet steel aluminum basin frame ultra-low frequency unit
Unit voice coil diameter
4.5″(100mm)
connect
1X NEUTRIK® NL4 SPEAKON® parallel INPUT: ±1 Through: ±2
Cabinet
CNC machining, falcon splicing, Baltic birch multi-layer plywood polyurea wear-resistant and environmentally friendly spray paint coating
N.W/G.W
102kg/107kg
Product Dimensions(mm)
W1060xH580xD920mm
Package Dimensions(mm)
W1196xH634xD956mm
Remark:
* Peak level at 1m using pink noise with a crest factor of 4 under half-space conditions.
Verity Audio reserves the right to make any changes to the product specifications without prior notice. Final specifications to be found in the user manual.
尺寸
VS28B


---